Green Bay Area Waste Management Dumpster Rental

From kitchen remodeling, roofing and new construction to spring home clean up, Green Bay Dumpster Rental has a waste management solution for you. We provide everything you need for your junk removal projects in Green Bay Brown County and the surrounding areas. If you are renting a roll-off dumpster for the first time, we are here to help you make your clean-up or construction project a bit easier. Please give us a call at 920-412-6684 or visit our Dumpster Rental frequently asked questions page.
The most common question asked by our customers -
"What size dumpster rental do I need?" 12 yard, 20 yard, and 30-yard dumpsters are the three most basic and universal roll-off dumpster sizes. There are many different cleanup construction projects dealing with remodelings like kitchens bathrooms roofing or sunrooms. There are many different clean-up projects around the household, spring clean-up, fall clean-up, yard debris removal, and my favorite garage clean-up. The experts at Green Bay Dumpster will help you to figure out the correct dumpster to rent. For a quick reference, a 12 yard roll-off Dumpster will hold the amount of junk, debris, and waste of a mid-sized car or one-car garage stall.
Contact your local dump for garbage, waste materials, and recycling information.
Green Bay Waste Management Dumpster Rental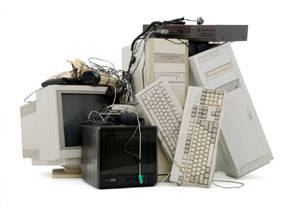 For the best experience with your dumpster rental, we offer some tips from our Green Bay dumpster experts: Place your roll-off dumpster on your property as far away from the street as possible to reduce or possibly eliminate the chances of other people filling your dumpster. Placing your dumpster rental on your property will save you the cost of dumpster street permits. Please contact your local city village or town for requirements of putting a dumpster on the street.
Act now, you can save $20.00 on each Green Bay Dumpster Rental price when you place your dumpster order online. Please be sure to rent order your dumpster for Green Bay Brown County at least 24 hours in advance to ensure adequate time for our dumpster professionals to schedule and deliver your dumpster. For help determining how much your trash, garbage or junk is going to weigh, call our Green Bay dumpster rental experts and they can guide you to the proper roll-off dumpster size. Call us at 920-412-6684
Green Bay recycling and waste management rules and regulations have become more important. Items restricted from landfills include computers desktop, laptop, notebook, and tablet computers, desktop printers including scanners, fax machines, and/or copy machines, computer monitors TV's and other computer accessories including keyboards, mice, yes mice, speakers, external hard drives, and flash drives, DVD players, VCRs and other video players, fax machines, cell phones, and other such electronics. Make sure you check with your local Green Bay area landfills to see if they dispose of hazardous waste, gasoline, oil, electronics, tires, asbestos, and other items that you may be unsure of.
Green Bay Brown County waste management is made more convenient by Green Bay Dumpster Rental.
Our service areas include Green Bay, Champion, Tonet, Rankin, Algoma, Walhain, Luxemberg, Casco, Alaska, Kewaunee, Pilsen, Fontenoy, Curran, Denmark, Mishicot, Francis Creek, Two Rivers, Manitowoc, Clover, Howard, Ashwaubenon, Allouez, Bellevue, De Pere, Sherwood, Brillion, Reedsville, Whitelaw, Stockbridge, Valders, Chilton, Wrightstown, Clover, New Holstein, Keil, Cleveland, Pulaski, Anston, Oneida, Hobart, Mackville, Hortonville, Little Chute, Kaukauna, Appleton, Kimberly, Menasha, Neenah, Ripon, Freemont, Winneconne, Suamico and other surrounding areas.