Manitowoc Dumpster Rental
Service Areas within Manitowoc:
Dumpster Rental in Manitowoc
We strive to make waste removal a simple process for our Manitowoc customers. At Green Bay Dumpster Rental, everything we do is for your convenience – we give our customers the option of ordering a roll off dumpster online or over the phone since. After placing your order, you pick your schedule for drop-off and pick-up. You're able to work at your own pace with Green Bay Dumpster Rental.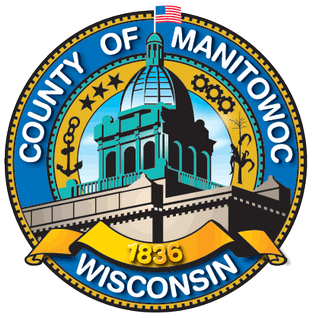 Our rental period is 30 days, but we offer options to keep your dumpster longer if you need it. The last thing we want you to worry about during your project is when the dumpster is about to be picked up. If you're finished before 30 days, let us know, and one of our friendly drivers will pick it up within 24 hours. We will never rush you to return your dumpster early.
With our Manitowoc dumpster rental services, you will never see any hidden fees or additional charges. We're transparent with all our prices, because we know we offer waste removal services at an affordable price.
Sizes of Roll-Off Dumpsters in Manitowoc
Our 12, 20, and 30-yard roll off dumpsters are the perfect waste containers for your construction projects or home cleanups in Manitowoc. They have a door located on the rear, making it easy to dispose of larger objects – no matter the job, we'll help you find the right-sized dumpster to suit your needs. Our roll off dumpster sizes are 12 Yard Roll Off (perfect for home cleanups and small projects), 20 Yard Roll Off (perfect for large garage, basement, or yard cleanups and renovations) and 30 Yard Roll Off (perfect for the larger projects including new construction, additions or renovations, new windows, and siding replacements).
We handle all the logistical aspects of the rental process, so all you have to do is load up your dumpster. We'll efficiently haul away your construction waste, accumulated trash, home clean up, yard waste, or demolition debris. We'll work with your schedule, so the only thing you need to focus on is the project at hand.
Dumpster rental for Concrete
We recycle "clean" concrete, which is material that is not painted or loaded with other waste. Rebar is the only other acceptable material in a clean concrete box. Please call us for prices on a clean concrete dumpster.
Dumpster rental for roofing
Finding the right size for your roof tear off is important. While it is okay to order a dumpster that is bigger than what you need, it's not okay to order a dumpster that is too small for your particular roofing job. If you have a small roof tear off or have some roofing material left over after you are done cleaning up you will want to haul your roofing materials to the dump. See the list of dumps and drop off spots below.
Our dumpsters can be rented up to 30 days, and we have a 24-hour delivery and pick up. If you need a dumpster early in the morning for your roofing job, be sure to order it for the afternoon before. This way your dumpster will be waiting for you and not the other way around. We are a helpful source for all waste management needs.
Manitowoc Garbage Dump and Recycling Centers
Town of Manitowoc City Hall
2417 Elm Rd, Manitowoc, WI 54220
(920) 682-5363
Drop off sites recycling

The Manitowoc Recycling Center maintains a residential drop off area. This site is intended for use by all county residents. There is no trash or garage drop off at this location. Contact a local hauler or the Ridgeview landfill 6207 Hempton Lake Rd, Whitelaw, WI 54247 (920) 732-4473 for disposal of trash. Different municipal drop off sites may be more accessible to you depending on the city, township or village you are from.
Manitowoc County Materials drop off and Recycle
Recovery Facility
3000 Basswood Rd, Manitowoc, WI 54220
Direction from Menards 5120 Calumet Avenue, Manitowoc, WI 54220 Head west on Calumet Ave Turn right onto Dufek Dr Turn right onto W Custer St Turn left onto S Rapids Rd Turn left onto Homestead Rd Turn right onto Basswood Rd
General Drop Site Guidelines:
Place your recyclables in the bunker or receptacle labeled for the material.
Remove any plastic bags or strings and take them home with you to place in your trash.
Do not place non-accpetable items in the bunkers or receptacles.
Do no place material outside receptacles on the ground.
Large loads of cardboard, paper or plastic can be placed on appropriate pile on the tipping floor.
Use caution driving through the drop site and on the tipping floor.
Plastic: Check for a neck. We only accept #1 and #2 bottles. Remove the caps and rings when possible and rinse and flatten. Removed labels only if easy to do so. NO tub shaped containers or bottles that container oil or pesticide (even if rinsed). No plastic wraps, films, bags, trays, pails, packaging peanuts, styrofoam, or any other non bottle shaped item. Please do not tie milk jugs together or tie in plastic bags.
Cartons: Cartons includes shelf stable and refrigerated container for wine, milk, juice, cream, soy milk, soup, and egg substitutes. Cartons are made from paper, plastic and aluminum and are highly recyclable. Drop off cartons with the with the plastic bottles. They should emptied and flattened.
Glass Bottles: Any color glass bottle or jar can be recycled. Put into designated bunker. No lids, caps or rings. Rinse out and remove labels if easy to do so. No window glass, light bulbs, clay, ceramics, drinking glasses or ovenware.
Cans: Tin, steel, and bi-metal. Coated cans, foil and pie tins are ok. Remove labels if possible. Clean well and flatten.
Cardboard: Should be clean, dry and flattened. No cardboard coated with wax, tin or plastic.
Paper: Includes newspapers, junk mail, magazines, computer paper, books with metal or plastic binding removed etc.. Paper should be clean and dry. No soiled paper, construction paper, paper coasted with tinfoil or glitter, glues colored with crayons or markers, or plastic/foil wrapping paper.
Electronics Collection Fees:
Computer Monitors - $10 each
Computer Processors - $10 each
CRT TVs - Small (less than 24 inches) - $10 each
CRT and Consol TVs - Medium (24 inches or more and less than 36 inches) - $20 each
CRT and Consol TVs - Large (36 inches or more) - $30 each
Flat Screen Televisions - Small (less than 27 inches) - $10 each
Flat Screen Televisions - Large (27 inches or more) - $20 each
Microwaves - $10 each
Other Electronics - $0.25 per pound
Non-rechargeable Batteries - $1.20 per pound
Mixed Batteries (rechargeable and non-rechargables) $1.75 per pound
Rechargeable batteries - FREE
Ballasts - Non PCB - $0.55 per pound
Ballasts - PCB - $0.93 per pound
Capacitors - non PCB - $0.95 per pound
Capacitors - PCS - $4.40 per pound
Cell Phone - FREE
Holiday String Lights - FREE
Fluorescent Bulbs - 4 feet and under - $0.40 each
Fluorescent Bulbs - Over 4 feet - $.050 each
Compact Fluorescent Bulbs - Ecobulb, energy efficient bulbs - $0.40 each
Incandescent, Flood and Spot Light Bulbs - $0.30 each
High Intensity Discharge Bulbs - $1.35 each
*There will be an additional charge for any broken bulbs
TIRE RECYCLING:
Accepted Tires:
Car, Truck, Semi, Tractor, Motorcycle, ATV, Bicycle, Lawnmower, Tires with rims on
Guidelines:
Bring you waste tires to the Main Office during normal business hours.
Pay in the Main Office before dropping off your tires.
Tires with rims on will be charged by the pound.
Collection employees reserve the right to judge, based on size and quantity, whether a customer is charged on a per tire basis or by tire weight.
Residents and businesses with large quantities of tires should contact the Recycling Center.
Hazardous Waste Clean Sweep

Manitowoc County
Residents / Farms and Businesses:
Manitowoc County Highway Shop
3500 HWY 310, Manitowoc
Yard Waste Drop-off:
Both the Basswood and Woodland Compost Sites are yard waste drop off sites for residents of Manitowoc County. There is no charge for this service. When entering the compost sites drive slowly, obey traffic signs and the compost site attendant. Be sure to only bring acceptable items.
Acceptable Items:
Grass and lawn clippings, Leaves, Flowers and plants, Garden waste including pumpkin, fruit and vegetables, Weeds, Small brush, branches and christmas trees, Wood chips and sawdust from untreated wood, Sod with the soil removed.
Unacceptable Items:
Logs, Stumps, Branches wider than 6 inches in diameter or 5 feet long, Animal waste or carcasses, Kitchen waste, Sod with soil attached, Sand or Soil, gravel, rocks or concrete, Treated and Untreated lumber, metal, TVs and other electronics, Construction and Demolition waste, Trash, garbage bags or plastic.
Mercury:
Mercury Drop-off Sites:
Manitowoc County Materials Recovery Facility (MRF)
3000 Basswood Road, Manitowoc, 683-4333, M-F 7am-4pm
The Recycling Center offers Free mercury collection from homes, schools, farms, and businesses. Households may exchange old thermometers for digital thermometers, there is a limit of one per household while supplies last. WHEN TRANSPORTING MERCURY, PLEASE CUSHION THE ITEM AND PLACE IT IN A SEALED CONTAINER.
Thermometers, Thermostats, Mercury switches, Barometers, Manometers, Blood pressure monitors, Dental amalgams, Bulk mercury.
Areas Surrounding Manitowoc
Town of Cato
Meier Lane
775-4741
Tires accepted

Town of Eaton
21333 Hwy C
773-2644

Furniture, waste oil.
Town of Cooperstown
863-3261

Town of Meeme 15318 Cty X
693-3441
Animal bedding, waste oil.

Town of Maple Grove 10435 Marquette Road 754-4874
Animal bedding, iron box, waste oil.

Town of Newton 6532 Carstens Lake Road 758-3202
Free magazine rack, waste oil,
appliances and furniture.

Town of Mishicot East of Mishicot on Cty V
755-2681
Iron box on site.

Town of Schleswig 16326 Little Elkhart Lake Rd 894-2483
Furniture, electronics, tire collection event.

Town of Rockland Oakwood & Boxwood Rd 772-4474
Waste oil, yard waste, tire collection event.

Town of Two Rivers 7055 Tannery Road 682-8677
Animal Bedding, egg cartons, Styrofoam peanuts, waste oil.
Freon appliance and tire collection events.

Town of Two Creeks
Cty. V, 1 mile West of
Hwy 42 755-2221
Animal bedding, Tires once a year.

HAZARDOUS WASTE CLEAN SWEEP: Held for a day in the middle of May. This is the proper way to dispose of oil based paints, solvents, pesticides and other hazardous chemicals.
TIRES COLLECTION: Each September
Tires are collected for a small fee. Old tires can be reused and do environmental harm when left in stockpiles for a long time.
PHARMACEUTICAL COLLECTIONS:
Programs held throughout the year to help you safely dispose of unwanted medication without flushing them or throwing them in the garbage.
Contact the Manitowoc County Recycling
Center at 683-4333

Bring your hazardous wastes to the 2016 Clean Sweep. Many common items like automotive products, household cleaners, pesticides and home improvement products are hazardous when used, stored or disposed of improperly. Look for items that contain the following warnings on their labels: Danger, Warning, Caution, Poison, Combustible, Flammable, Corrosive, and Toxic. Households and farms may participate for free, businesses receive discounted rates.
Locations and Times - Manitowoc County

Manitowoc County Highway Shop
3500 HWY 310, Manitowoc

Farms and Businesses
Manitowoc County Highway Shop
3500 HWY 310, Manitowoc



For other Hazardous Waste Clean Sweep program locations and guidelines contact these participating counties:

Calumet County call 849-1450 ext 3.

Sheboygan County call 459-3060.

Fond du Lac County call 929-3171.

All municipalities listed below recycle cardboard, paper, glass,
cans and plastic. Additional services are listed. Contact them for details.

City of Manitowoc
686-6959
Curbside pickup by a contracted hauler.
Motor oil drop off site: Manitowoc City Fire Dept, 911 Franklin St.
Manitowoc County 3000 Basswood Rd 683-4333
Many services including : recycling and yard waste drop off, compost
sales, electronics, mercury, batteries, and seasonal programs. Call for
details.

Village of Valders
409 W. Wilson Street
775-4522
Animal bedding, waste oil, appliances.

Village of Whitelaw N. Hickory Street 732-3239
Brush accepted in Oct and April.
2nd and 4th Sat 10am-1pm.
Gates open 8:30am - 3:30pm.

Village of Mishicot
755-2525
Picked up every Wed.
Contact Village Hall for information.

Village of Cleveland
693-8181
Curbside pick-up by contracted hauler on Mondays.

Village of St. Nazianz 773-2471
Curbside pick-up.
1st & 3rd Tuesday.
Kiel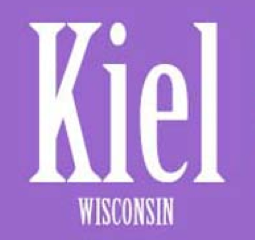 City administrative offices are open to the public from 7:30 a.m. to 4:30 p.m. Monday through Friday. Phone 894-2909.
Construction project coming up? Remodeling your home, garage or business? No project is too big for Green Bay Dumpster Rental. We offer dumpsters in several sizes, including 6-yard, 12-yard, 20-yard, and 30-yard. All of our roll off dumpsters have doors on the back to make it easy to dispose of larger objects such as couches, cabinets, mattresses, and bathtubs.

We try to make renting a dumpster easy with flat rate pricing. This includes delivery, removal, fuel surcharges, and tonnage up to a certain cap - you can even keep our dumpster rentals for up to 30 days. If you have any questions with pricing, sizing, or items allowed into the dumpster feel free to contact us by phone at 920-412-6684. Our skilled customer service team is here to help! We will help you with any issues you have and answer all your questions!
Feel free to place your order online and save $20 off the listed price.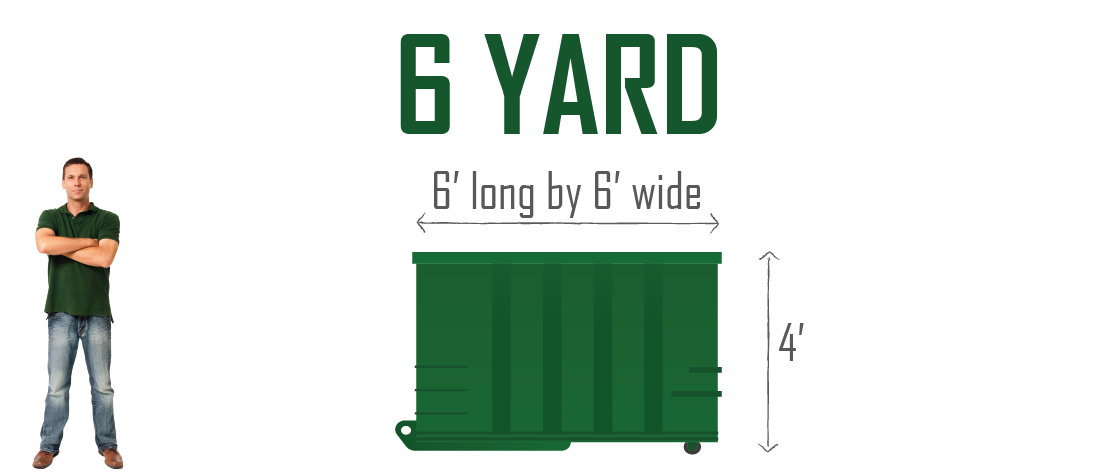 6 yard roll-off dumpsters are ideal for small-scale home cleaning projects. These will fit in narrow driveways and most alleys.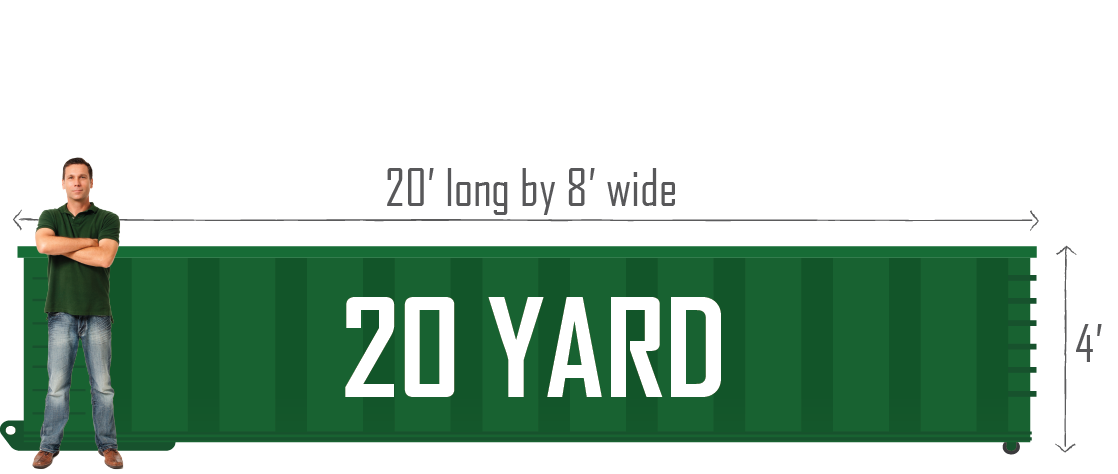 20 yard roll-off dumpsters are the most common choice for medium to large scale home remodeling and construction projects.