Dumpster for Roofing
Waste management in general and roofing projects are never fun. We have made it easier for you. We have a simple solution to finding you a dumpster for that construction project. What can I put into a dumpster? Ask about our shingle recycling program. You can save up to $50 when you recycle roofing material. When removing asphalt shingles, please keep in mind you will want to get rid of tar paper, nails and possible plywood to toss into the dumpster. We offer several different sizes for roofing material. See the chart below for more size recommendations. Keep the dumpster for only 1 day if that is what you need. Keep your dumpster for up to 15 days if you need to. We also have cheap dumpsters to manage your waste for your business, home or residence, yard waste brush. Cheap dumpster prices, cost, rates listed online.
12 yard will hold 30 squares of roofing material (Asphalt roofing material only)
20 yard will hold 50 squares of roofing material (Asphalt roofing material only)
30 yard will hold 75 squares of roofing material (Asphalt roofing material only)
Dumpster for Furniture
If you're looking to get rid of old furniture in a fast and easy way, we've got you covered. At GreenBay Dumpster Rental, we offer affordable dumpsters for up to 15 days for furniture removal. Though some items may not be approved to be thrown away, we make it easier to get rid of your junk away than making multiple trips to your local Howard dump. Order now to save $20 instantly!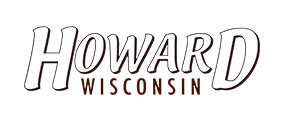 Brown County Disposal Facility – 2561 South Broadway, Village of Ashwaubenon
Department of Public Works – 920.434.4640
Directions from Menard's 2300 Woodman Dr Howard, Get on I-41 in Green Bay Continue on I-41 to Ashwaubenon. Take the exit toward WI-32/Oneida St/Ashland Ave from WI-172 E Take S Ashland Ave to S Broadway.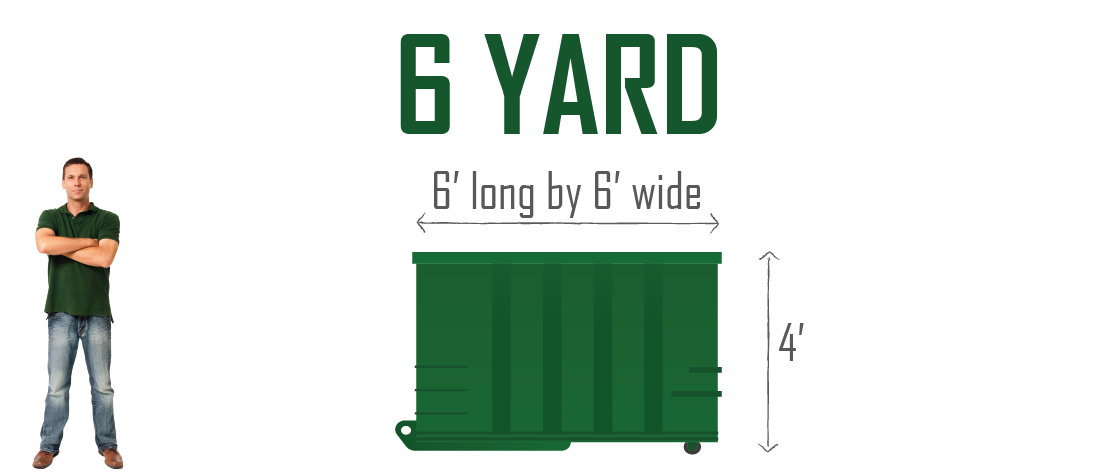 6 yard roll-off dumpsters are ideal for small-scale home cleaning projects. These will fit in narrow driveways and most alleys.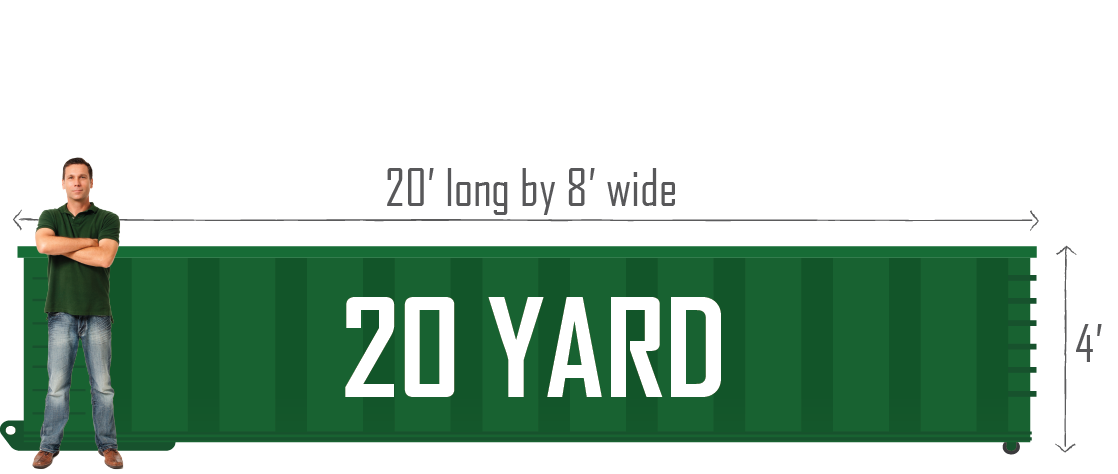 20 yard roll-off dumpsters are the most common choice for medium to large scale home remodeling and construction projects.