Fond du Lac Dumpster Rental
Service Areas within Fond Du Lac:
Dumpster Rental in Fond du Lac, WI
Dumpster rental in Fond du Lac is simple and affordable with Green Bay Dumpster Rental. Our roll off dumpsters are available in many dimensions suitable for use both at your home and business. With our online ordering system, you may now order a 20 or 30 yard dumpster any time, day or night. If you prefer to talk to us, we promise personalized human interaction; we'll gladly take your call during normal business hours.
What can you put into a dumpster?
What sets us apart is our longer-than-average base 30-day rental period. We want you to get your disposal job done without the hassle of a tight time frame or on the schedule of some rushed contractor. If you're finished with your dumpster before 30 days are up, contact us and we'll come get it within 24 hours of your call. If you need to keep it longer, let us know, and we'll help you figure out a plan.
Dumpster Prices
Our roll off dumpsters are the perfect all-around waste container. Dumpsters are 20 feet long and between 6 and 8 wide to contain all your work debris. A rear door makes disposing of large objects easy and safe. You won't have to lift a heavy item over the side; you can simply walk it in! With a door located on the rear, they offer convenience when disposing of larger objects. Whether you're cleaning, building, or demolishing, we'll help find the right-sized roll off dumpster to suit your needs. Our roll off dumpster sizes are 20 Yard Roll Off (ideal for large remodels and large garage, basement, or yard cleanups) and 30 Yard Roll Off (ideal for the larger projects including new construction, additions or remodels, and window and siding replacements).
Green Bay Dumpster Rental offers superior customer service. We'll always be courteous and work around your schedule. If you have a project in Fond du Lac in need of a dumpster, contact us today!
Dumpsters for roofing materials
We also have dumpsters for roof tear offs. Use our roofing calculator to figure out what dumpster size you need for your asphalt, cedar or flat roofing job. We have small medium and large dumpsters for any roof job that you may have. If you have a small roofing job you may able to take your shingles to a local dump facility. Find a local dump below. We carry roll off dumpsters that have a swinging gate in the back for easy loading. You will be able to carry or wheelbarrow your materials right in through the back of the dumpster. Most of our dumpsters have low sides for easy loading of heavy materials. See our dumpster dimensions.
Dumpsters for concrete recycling
Please call us before you order a dumpster for concrete disposal. When concrete is recycled we can offer a lower price. Dumpsters must be kept to concrete only otherwise tonnage cap cost may apply.
Contact our Fond du Lac Dumpster Rental specialists today to rent a dumpster or for more information.
Fond Du Lac Trash Garbage and Dump Recycling

Fond du Lac City Municipal Service Center
160 South Macy Street Fond du Lac, WI 54935
Yard Waste Disposal - 530 Doty St, Fond du Lac, WI 54935
Bargains Galore Thrift Store
810 W. Main St., Waupun, WI
920-324-8677
Best Buy
335 Pioneer Rd Fond du Lac, WI
920-924-6051 CPUs, TVs, Monitors
Bluemkes in Rosendale
101 W Division, Rosendale, WI 54974
800-236-2133 or 920-872-2131
Goodwill
904 S. Main, Fond du Lac, WI 54935 (920) 923-5246
Silica Hardware
498 N. Rolling Meadows Dr., Fond du Lac, WI 54935
(920) 929-0126
Staples
835 W Johnson, Fond du Lac, WI 54935
(920) 924-6848
Electronics Recycling, Ink and Toner Cartridge Recycling
Habitat for Humanity ReStore
65 W Scott St., Fond du Lac, WI
920-921-2893
Industries Distribution Center

510 Industrial Dr., Waupun, WI
920-324-6880
Fleet Farm 629 Rogersville Rd.
Fond du Lac, WI 54935
Phone: 920-922-7540 Tires
Badger Tires Inc. 350 W Johnson Fond du Lac, WI 54935
Phone: 920-922-7972
Tires
Cliff's Tire
1049 W. Fond du Lac St., Ripon, WI
Phone: 920-748-6432 Tires
Payless Tire Service Center
400 Blackburn St., Ripon, WI
Phone: 920-748-3333
Advanced Disposal
N7296 Cty Hwy V, Horicon, WI 53032
920-387-0987 (8-4:30pm)
803 N. River Rd., West Bend, WI
Mon. – Fri., 7:00am – 3:00pm
Hazardous Waste Division
262/243-8998
1275 Mineral Springs Dr. Port Washington, WI 53074
Bluemke's, Inc. (Rosendale Location)
101 W Division St Rosendale WI 54974
Pick up is available for an extra charge. Call us at: 800-236-2133 or 920-872-2131
The Habitat for Humanity ReStore accepts all kinds of paint if the can is at least 3/4 full.
They are located at 65 W. Scott Street in Fond du Lac. 920-921-2893.

Drug Drop Locations:

DO NOT DROP:
Sharps(needles, syringes, lancets, Epipens, etc)
Hazardous, mercury or chemical waste products
Commercial, business or long-term care deposit
DROP:
Unused and/or expired medication
Over the counter medication
Prescription medication
The Drug Drop is monitored and maintained by the Police Department.

Zip through you medicine cabinet and zip down to your local drug drop locations. Place your medications in a zip-lock type bag and place the bag into the drop box. Liquid medications should remain in original bottles.

Fond du Lac Police Dept.
126 N Main St, Fond du Lac, WI 54935.
Open 24/7 - 365 days/year
Drive up, library-style box
(920) 322-3700

North Fond du Lac Police Dept.
16 Garfield St, North Fond Du Lac, WI 54937
Open M-F (8:00am-4:30pm)
Inside the police dept. lobby
(920) 929-3760

Campbellsport Police Dept.
177 E Main St, Campbellsport, WI 53010
Open M - F (7:30am-4:30pm)
Inside the Village Hall Lobby
(920) 533-5391

Ripon Police Dept.
100 E Jackson St, Ripon, WI 54971
Open 24 hours/7 days a week
In the Police Dept. Entrance
(920) 748-2888

Waupun Police Dept.
16 E Main St, Waupun, WI 53963
Open M-F (8:00am-4:00pm)
In the Police Dept. Lobby
(920) 324-7903
Dump or Dumpster?
Using either your local dump or a dumpster rental depends on how much garbage and debris you may have. It also depends on how much time you want to spend driving down to the dump and back. A simple spring clean-up project could take an entire weekend if you drive to and from the dump, as opposed to only a few hours if you rent a dumpster.
Let's say you order a 20-yard container. You can put a large pile of debris into that container – the equivalent of approximately two garages. If you load this container properly you might double the amount that you can fit. Now that's pretty nice! You can also keep this dumpster for up to 30 days, which gives you a chance to sort through all your trash and debris. You do not have to feel the pressure of having to get this done right away.
Do you want to occupy multiple weekends of this summer to get your clean-up project done? Driving to the local dump can take up a lot of time and manpower. Having to load a trailer up multiple times just means that you have to move the material twice as much as you really have to. Save yourself some time and stress with a dumpster rental from Green Bay Dumpster Rental! Declutter you world while making your life a little easier – order your dumpster online right now.
Areas Surrounding Fond du Lac
Village of Rosendale, Wisconsin

211 N. Grant Street Rosendale, WI 54974 (920) 872-2740
Garbage & Recycling

Garbage collection is every Wednesday. Have your trash cart to the curb by 6:00 A.M. Waste Management will only pick-up garbage if it is in the container. If you are experiencing consistent excess trash, you may want to consider getting a larger cart for your household.

You may change your container size at anytime. To change container size, you will need to pay a pro-rated fee to the Village Clerk's Office before the Village will exchange containers. If you have any questions, you may call the Village Clerk's Office at 920-872-2740 or the Public Works Department at 920-872-2664.
Recyclable materials are collected every other week. The goal of our recycling program is to reduce collection costs, create a cleaner, more efficient means of collection, and to promote a higher level of recycling by residents.
Place all materials in the cart loose.
Do not bundle papers or cardboard.
Flatten all boxes.
Place all plastics, tin, glass and papers in the container first and then place cardboard on top.
Flatten larger cardboard boxes and place next to the container.
Allow a minimum of 3 feet between carts to allow clearance for the automatic arms to operate and dump the carts.
This curbside collection is intended for bulky waste that will not fit into your weekly collection container.

Note:
Construction materials should be no larger than 6 ft in length
Bundle small loose items (limited to 50 lbs. per bundle)
Dismantle furniture items such as tables and beds
Separate any steel items. Steel is a recyclable product and could be collected and recycled by other parties.
Please donate unwanted items to places of business like Habitat for Humanity ReStore, St. Vincent De Paul, Goodwill, area shelters and charitable organizations instead of disposing of them.
The following is a list of items that will not be collected if placed at the curb.

Appliances such as:
Air Conditioners
Water Heaters
Clothes Washers
Clothes Dryers
Dishwashers
Stoves
Microwave Ovens
Furnaces
Ovens
Computers/Monitors
Dehumidifiers
Freezers
Refrigerators
Boilers
Television
Computer Monitors
Other items such as:
Yard Waste - brush, grass clippings, limbs and leaves
Liquids - paints, chemicals, etc.
Tires
Fluorescent Light Bulbs
Lead Acid Batteries
Waste Oil / Filters
Other recyclable materials such as:
Corrugated cardboard
Paperboard/chipboard
Glass bottles or jars
Tin or bi-metal cans
Aluminum cans
#1 and #2 plastics
Office paper, newspaper, magazines or other paper products
Port Washington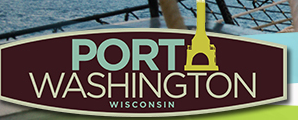 100 W. Grand Ave., P.O. Box 307
Port Washington, WI 53074
262-284-2600

GARBAGE/RECYCLING CART INFORMATION Please make sure that your garbage and recycling carts are dug out of the snowbanks. Please do not place garbage and recycling carts on top of snowbanks. These carts need to be on a flat surface and at least three feet away from a snowbank. Both garbage and recycling carts need to be separated by three feet and should be placed next to each other on garbage and recycling pick up days (not in front of each other). If you have any questions regarding this information, please call Department of Public Works at 262-284-2600. Your cooperation is greatly appreciated.

BRUSH COLLECTION SCHEDULE AND REQUIREMENTS Brush collection is made bi-weekly from April 13 – May 15, weekly from May 18 – August 28 and bi-weekly from September 8 – October 30. Brush pick-up will resume on April 11, 2016. Brush shall consist of all "woody" material, maximum 8 inches in diameter. Place brush (cut ends with the flow of traffic) at roadside. Brush and logs cut by a contractor must be disposed of by the contractor. Brush will be accepted at the Street Yard from October 24 – December 5. Leaves may be raked into the street October 5 – November 22 only. Call 262-284-2600 for more information.
2015 STREET YARD HOURS
The Street Yard will open up for the dropping off of yard waste until December 5, 2015.
The Street Yard hours are:

 Tuesdays and Thursdays: 3:00 p.m. to 6:00 p.m.
Saturdays: 10:00 a.m. to 4:00 p.m.
Advanced Disposal West Bend Transfer Station 262-334-5618
803 N River Rd, West Bend, WI 53090
Directions from 100 W Grand Ave Port Washington, WI 53074
Follow W Grand Ave and State Hwy 33 Trunk W/WI-33 W to E Green Bay Ave in Saukville Follow State Hwy 33 Trunk W/WI-33 W to Schoenhaar Dr in West Bend. Continue on Schoenhaar Dr. Take Lang St to N River Rd.
Village of Lomira

Lomira Department of Public Works
423 Water Rd, Lomira, WI 53048
Please call 920-269-8155 to speak with Public Works.
Village of Random Lake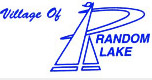 Village of Random Lake
800 Krier Lane Random Lake 53075 (920) 980-0598
Advanced Disposal West Bend Transfer Station 262-334-5618
803 N River Rd, West Bend, WI 53090
Directions from the Random Lake Fire Department 718 Spring Street, Random Lake, WI 53075 Follow N Spring St to WI-144 S Follow WI-144 S to Creek Dr in West Bend Continue on Creek Dr. Drive to N River Rd. 22 Minutes.
Village of Hustisford

201 S Lake Street
Hustisford, WI 53034 Village Hall (920) 349-3188

Compost- the village has arranged for a drop–off site for compost located at village garage. It is recommended that residents do not collect grass clippings, but allow them to remain on lawns. Leaves~a leaf-vac will pick-up leaves curb side on mondays and thursdays in the fall season only.
Leaves can also be taken to compost site. Leaf burning is not allowed in the village. Brush~the village of hustisford will continue to pick up and chip brush and tree limbs placed at the curb. The thick wood end of limbs and brush must be placed towards street side or it will not be picked up. The village will not pick up from a tree contractor developing or cleaning a lot. These people must arrange for their own removal.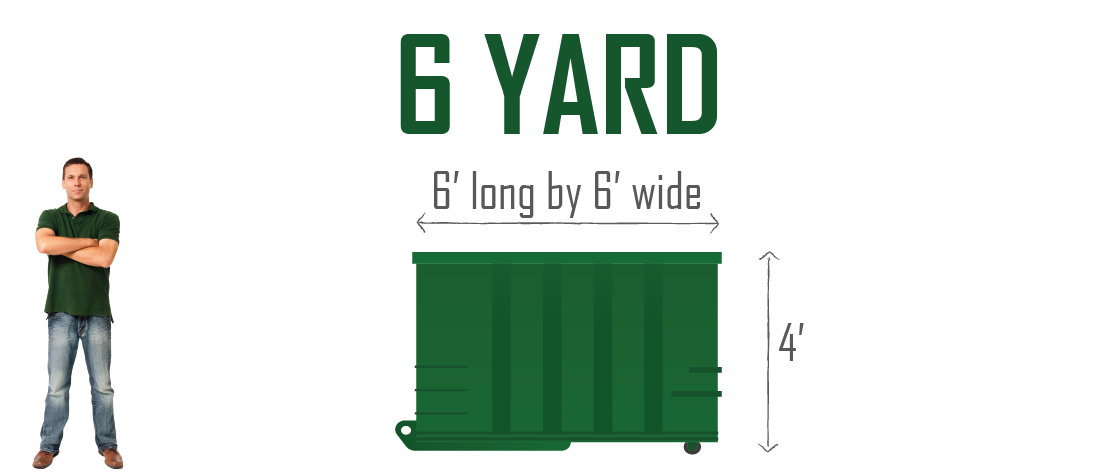 6 yard roll-off dumpsters are ideal for small-scale home cleaning projects. These will fit in narrow driveways and most alleys.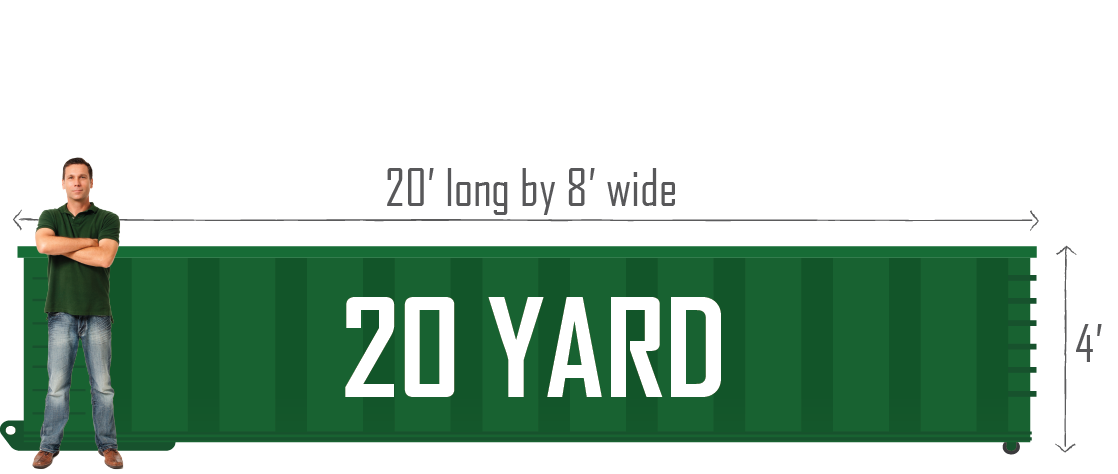 20 yard roll-off dumpsters are the most common choice for medium to large scale home remodeling and construction projects.