Fond du Lac Dumpster Rental
Service Areas within Fond Du Lac:
Dumpster Rental in Fond du Lac, WI
Dumpster rental in Fond du Lac is simple and affordable with Green Bay Dumpster Rental. Our roll off dumpsters are available in many dimensions suitable for use both at your home and business. With our online ordering system, you may now order a 20- or 30-yard dumpster any time, day or night. If you prefer to talk to us, we promise personalized human interaction; we'll gladly take your call during normal business hours.
Dumpsters for Roofing
We also have dumpsters for roof tear-offs. Use our roofing calculator to figure out what dumpster size you need for your asphalt, cedar, or flat roofing job. We have small medium and large dumpsters for any roofing job that you may have. If you have a small roofing job you may be able to take your shingles to a local dump facility.
We carry roll-off dumpsters that have a swinging gate in the back for easy loading. You will be able to carry or wheelbarrow your materials right in through the back of the dumpster. Most of our dumpsters have low sides for easy loading of heavy materials. See our dumpster dimensions.
Dumpsters for Concrete
We carry dumpsters for concrete as well. Please call us before you order a dumpster for concrete disposal, so that we may prepare our delivery and pick-ups based on your disposal needs. When concrete is recycled we can offer a lower price. Dumpsters must be kept to concrete only otherwise tonnage cap cost may apply.
How much concrete can I put in my dumpster?
Contact our Fond du Lac Dumpster Rental specialists today to rent a dumpster or for more information.
How Long Can You Keep a Dumpster Rental?
What sets us apart is our longer-than-average base 15-day rental period. We want you to get your disposal job done without the hassle of a tight time frame or on the schedule of some rushed contractor. If you're finished with your dumpster before 15 days are up, contact us and we'll come to get it within 24 hours of your call. If you need to keep it longer, let us know, and we'll help you figure out a plan.
How Much Does a Dumpster in Fond du Lac Cost?
Our roll-off dumpsters are the perfect all-around waste container. Dumpsters are 20 feet long and between 6 and 8 wide to contain all your work debris. A rear door makes disposing of large objects easy and safe. You won't have to lift a heavy item over the side; you can simply walk it in! With a door located on the rear, they offer convenience when disposing of larger objects. Whether you're cleaning, building, or demolishing, we'll help find the right-sized roll-off dumpster to suit your needs. Our roll-off dumpster sizes are 20 Yard Roll Off (ideal for large remodels and large garage, basement, or yard cleanups) and 15 Yard Roll Off (ideal for the larger projects including new construction, additions or remodels, and window and siding replacements).
Fond Du Lac Trash Garbage and Dump Recycling

Fond du Lac City Municipal Service Center
160 South Macy Street Fond du Lac, WI 54935
Yard Waste Disposal - 530 Doty St, Fond du Lac, WI 54935
Bargains Galore Thrift Store
810 W. Main St., Waupun, WI
920-324-8677
Best Buy
335 Pioneer Rd Fond du Lac, WI
920-924-6051
CPUs, TVs, Monitors
Bluemkes in Rosendale
101 W Division, Rosendale, WI 54974
800-236-2133 or 920-872-2131
Goodwill
904 S. Main, Fond du Lac, WI 54935
(920) 923-5246
Silica Hardware
498 N. Rolling Meadows Dr., Fond du Lac, WI 54935
(920) 929-0126
Staples
835 W Johnson, Fond du Lac, WI 54935
(920) 924-6848
Electronics Recycling, Ink and Toner Cartridge Recycling
Habitat for Humanity ReStore
65 W Scott St., Fond du Lac, WI
920-921-2893
Industries Distribution Center

510 Industrial Dr., Waupun, WI
920-324-6880
Fleet Farm 629 Rogersville Rd.
Fond du Lac, WI 54935
Phone: 920-922-7540
Badger Tires Inc.
350 W Johnson Fond du Lac, WI 54935
Phone: 920-922-7972
Tires
Cliff's Tire
1049 W. Fond du Lac St., Ripon, WI
Phone: 920-748-6432
Tires
Payless Tire Service Center
400 Blackburn St., Ripon, WI
Phone: 920-748-3333
Advanced Disposal
N7296 Cty Hwy V, Horicon, WI 53032
920-387-0987 (8-4:30pm)
803 N. River Rd., West Bend, WI
Mon. – Fri., 7:00am – 3:00pm
Hazardous Waste Division
1275 Mineral Springs Dr.
Port Washington, WI 53074
262-243-8998
Bluemke's, Inc. (Rosendale Location)
101 W Division St Rosendale WI 54974
Pick up is available for an extra charge. Call us at: 800-236-2133 or 920-872-2131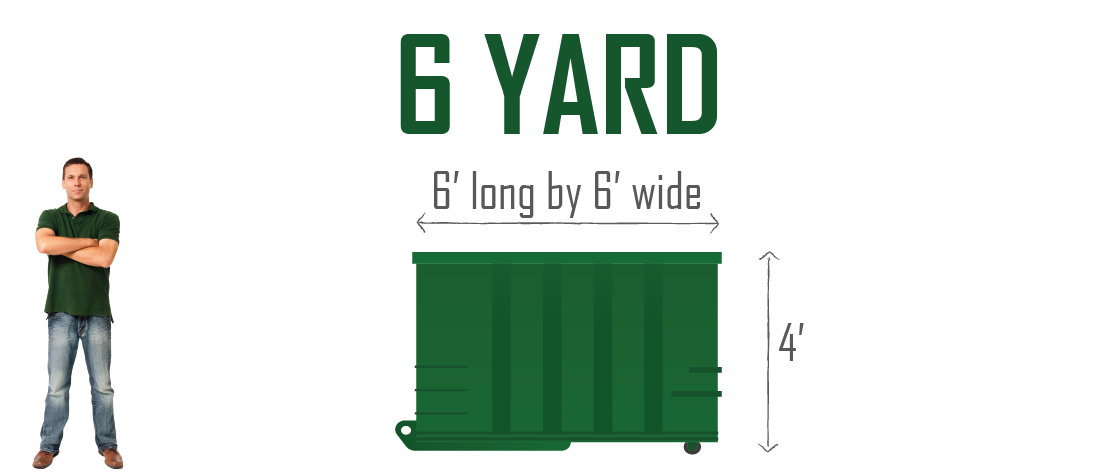 6 yard roll-off dumpsters are ideal for small-scale home cleaning projects. These will fit in narrow driveways and most alleys.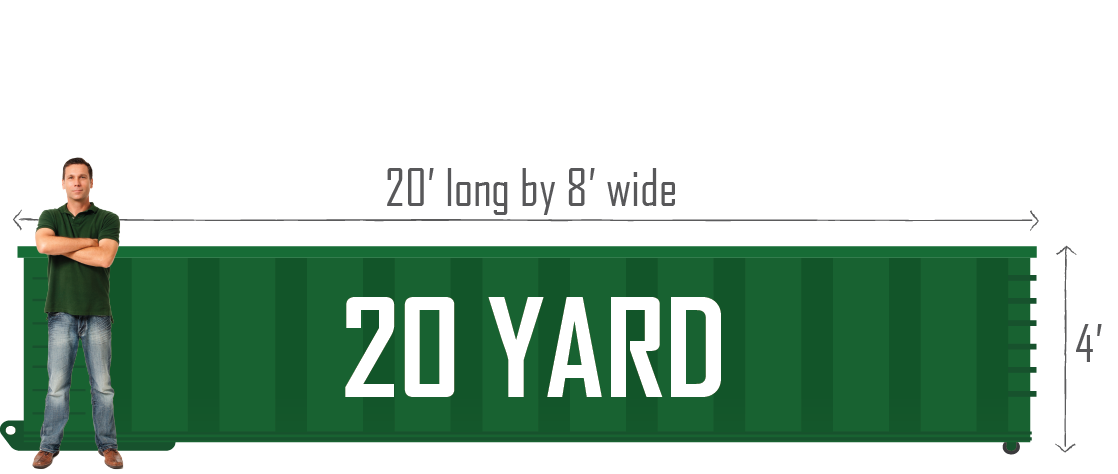 20 yard roll-off dumpsters are the most common choice for medium to large scale home remodeling and construction projects.