Allouez, WI Dumpster Rental
Remodeling your home or business? Green Bay Dumpster Rental is here for all of your waste management and dumpster rental needs! We offer affordable containers for, kitchen, bathroom, living room, basement, and bedroom remodeling construction projects. All of our dumpsters have a door on the back for walking heavy items into the containers.
If you have problem finding the right size, give us a call. We have dumpsters in numerous sizes, and we have 12-yard dumpsters for concrete and dirt that you can rent for up to 15 days. Save $20 when you order a dumpster online for
residential or commercial roofing jobs
. If you're moving out of your home, you should seriously consider renting a dumpster for trash collection. We have listed our prices online so that you will be able to see our price rates.
Order online today and save $20! We have no hidden fees or charges – guaranteed.

Village of Allouez 920.448.2800
1900 Libal Street
Green Bay, WI 54301
Dumpsters for Trash Pick-Up in Allouez, WI
Large trash items, up to two (2) cubic yards, that won't fit in your garbage cart will be picked up at no charge Monday through Thursday the first full week of most months. The schedule will also be posted on the Village of Allouez website.
Bulk waste includes mattresses, furniture, sinks, and wood less than four (4) feet in length. If the amount of trash/junk is more than two (2) cubic yards, there is an additional charge for the larger volume and it will be billed to the resident. Non-collectable items include fluorescent light ballasts and lamps, mercury lamps, gas grill propane tanks, lead batteries, computers, microwaves, televisions, electronic equipment, tires, construction debris from remodeling, concrete and bricks. These items must be disposed of by the resident at the Brown County Solid Waste Transfer Station (construction debris, tires, appliances, and batteries), the Brown County Recycling Center Household Hazardous Waste Facility (electronic items, paint).
Please note that electronic equipment (TV's [$10 per TV], radios, microwaves, computers, etc.) and appliances (stoves, refrigerators, etc) may be taken to the Village of Allouez Yard Waste Site for drop-off at no charge except for TV's. Electronics and appliance pick-up is also available for a twenty-five dollar ($25.00) charge by calling the Village Hall.
Do not place trash/junk at the curb during non-pickup weeks. Violators will be given a forty-eight (48) hour notice to remove trash/junk from the curb and if not removed the Village will pick it up at a charge. The minimum pickup charge during a non-collection week is two-hundred dollars ($200).
If a trash/junk pickup is requested due to selling a house or moving, cleaning out a house, or moving out of an apartment, a pickup can be provided at a one-hundred-dollar ($100) minimum charge. Call the Village Hall to schedule.
The Solid Waste Transfer Station is located at 3734 West Mason Street. The purpose of the Solid Waste Transfer Station is to transfer waste to landfills as part of a three county waste disposal plan. The county also maintains two closed sanitary engineered landfills. These landfills hold an estimated seven million cubic yards of waste produced by county residences, businesses and municipalities.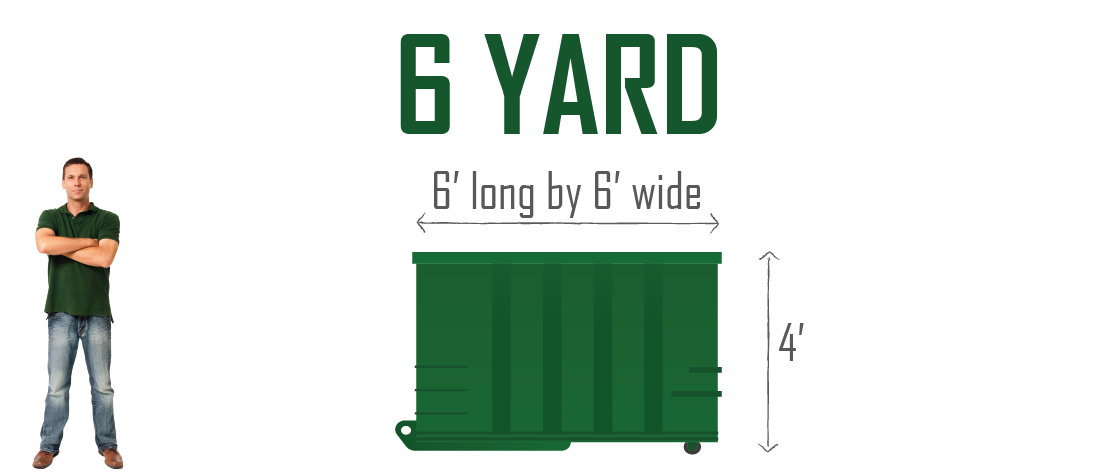 6 yard roll-off dumpsters are ideal for small-scale home cleaning projects. These will fit in narrow driveways and most alleys.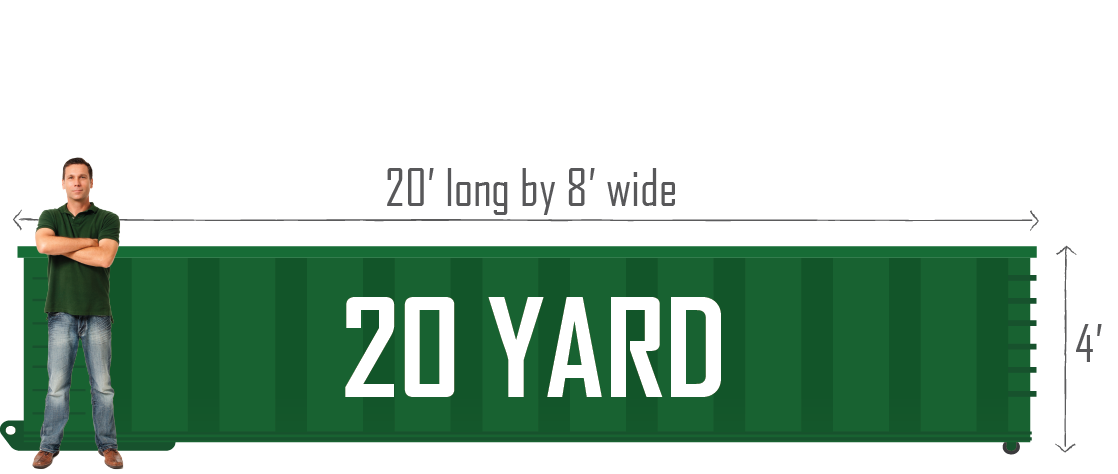 20 yard roll-off dumpsters are the most common choice for medium to large scale home remodeling and construction projects.