Sheboygan Dumpster Rental
Service Areas within Sheboygan:
Dumpster Rental in Sheboygan
Green Bay Dumpster Rental provides Sheboygan residents with the best quality lugger and roll-off dumpster containers for all their disposal needs. Whether you are about to start a commercial construction project or are remodeling your home, we are your source for waste management and junk removal.
Our Sheboygan dumpster rental services are built to work around your schedule and your budget. Whether you plan to rent for 30 days or only need a dumpster for the weekend, we will accommodate your requests. We understand disposal projects take time and shouldn't be rushed. If you need your waste container for longer than 30 days, we'll work out a plan so you can take the time you need.
Cheap dumpster rental in Sheboygan
Our dumpster prices are very easy to understand: a flat rate pricing with a ton cap. The only extra charges applied are mainly for street permits or ton overages to the specific ton cap. There are no hidden fees, fuel, tipping, environmental fees, and taxes included in the cost. Additional charges may be incurred if the tonnage cap is exceeded.
Our service value is high but our prices are low. We offer cheap dumpster rental for longer rental periods and higher ton caps. We have made ordering a rental dumpster very easy to do. You can order your dumpster anytime day or night or on the weekends from home or at the local hardware store.
Dumpsters for General Trash in Sheboygan
Our dumpsters are used for everything from residential to business. If you are moving or having an estate sale we have many different dumpster sizes, including 6 yard, 12 yard, 20 yard and 30 yard. If you need to throw away that old mattress or that tired old couch we have the dumpster size to fit your needs. You can mix many different materials in a dumpster for example yard debris, general trash, roofing with small amounts of dirt and stone. We list our prices online to help in estimating your cost on a construction, remodeling or household clean up job.
There are many items that you can and can't put into a dumpster, make sure you know what you are throwing away. Check with your city on the proper way to dispose of hazardous and or electronic devises. Trip fees may be charged if dumpsters are blocked or overfull upon pick up and or delivery. Extra fees may be charged if the dumpster cannot fit on the property. A street permit may be required for your dumpster rental if placed on a street.
Sheboygan Construction Relies on Green Bay Dumpster Rental
If you are in the construction industry we offer an excellent value to you and your customers. Our dumpster prices are listed online to make it easy for you to bid that roofing or remodeling job without having to make that one extra phone call. For the new construction jobs we recommend the 30-yard roll off dumpster. You will be able to use them through the duration of your construction schedule.
We have dumpsters perfect for residential roof tear offs and large commercial flat roofing jobs. Green Bay Dumpster Rental has containers specifically for concrete and dirt, although there are limits in size due to weight and ton overages. A good size for remodeling a bathroom or kitchen would be the 12 yard roll off. 20 yard roll off dumpsters are good for house additions and larger general clean-up projects. If you're still not sure which size is right for your project, our expert team members will help you select the right container.
Dumpsters for Roofing in Sheboygan WI
When you take on a roofing project for your residence or business you will need to find ask what dumpster size will I need for roofing shingles. Ordering the right size and dumpster type is very important. You do not want to order more dumpsters than you need and you do not want to do twice the amount of work because you did not order a roll off dumpster for your roofing shingle job.
Dumpsters for Concrete recycle
We offer lower prices for concrete only loads. No other material except for rebar and Asphalt is allowed otherwise tonnage caps may be applied. Please call us if you need a dumpster for concrete. Size restrictions do apply when loading heavy materials into a dumpster.
Sheboygan Dump and Recycle Information
The City of Sheboygan drop off site 920-459-3440
2026 New Jersey Ave, Sheboygan, WI 53081
The Residential Drop-off site is available for residents to drop-off certain items not collected at the curbside with garbage and recyclables.
Items Accepted at the Resident Drop Off Site

Items NOT Accepted at the Resident Drop Off Site

-Grass clippings, leaves, branches, brush & garden waste
-Waste or used motor oil (no containers over 5 gallons)
-Scrap metal, non-Freon appliances, and car batteries
-Plaster, drywall sheet rock, shingles & roofing materials
-Brick or stone, concrete, gravel, tires or porcelain
-Commercial garbage or hazardous waste

Materials brought to the drop-off site may be accepted or rejected at the discretion of the site attendant.
Items too large for residential pick-up, couches and Freon (CFC) appliances, will have to be disposed of at private disposal outlets or private recycling centers.
Christmas Tree Pickup
The City of Sheboygan's annual Christmas tree recycling pickup is normally done the second week of January, weather permitting. Trees are picked up on the same day as your garbage pickup. Christmas trees are picked up at the CURB. There is NO ALLEY pickup of Christmas trees. Christmas wreaths are picked up with normal curbside garbage collection. Residents are reminded to NOT place trees in plastic bags because the trees are recycled by grinding them into wood chips. These chips are available to the public free of charge.
Christmas trees can also be disposed of at the Resident Drop-Off Site located at 2026 New Jersey Ave. Place your trees in the bin normally used for branches.
Green Bay Dumpster Rental Services Areas Surrounding Sheboygan
Oostburg WI
1140 Minnesota Avenue
Oostburg, WI 53070-0227
Garbage and recycling collection is every week.
Carts should be placed curbside by 7:00 a.m. on your collection day.
Your cart should be within 18 inches of the curb with the arrows on the lid pointing to the street/curb.
To avoid damage to property, place the cart at least three feet away from mailboxes, lamp posts and other fixed objects.
Place your cart on as level of a surface as possible, but away from low hanging tree branches.
Place recycling carts at least three feet away from garbage carts.
Close lids prior to pick-up. Lids should be closed on the carts in order stop material from spilling or blowing.
---
Cedar Grove Wisconsin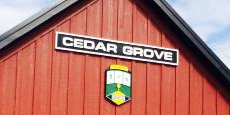 22 Willow Ave Cedar Grove, WI 53013
920-668-6523

Garbage pick up is every Monday. Please use only clear plastic garbage bags and no cans or store containers. In case of time changes watch the Lakeshore Weekly or our website.
Branches should not be taken to the Recycling Center. Branches should be placed curbside and will be picked up every Tuesday by 
the Village employees. All recyclable materials shall be separated from other garbage and refuse.
Recyclable materials in Cedar Grove
Glass: Brown, blue, green and clear glass should be rinsed and have the caps removed. No window panes, mirrors, light bulbs, or other kinds of electrical components. POSITIVELY no Pyrex, ceramics, broken dishes or cookware.
Plastics: All plastics shall have caps removed and rinsed. NO plastic toys of any kind.
Glass, cans, and plastics shall be bagged together in clear or blue garbage bags.
Aluminum Cans: All aluminum cans shall be separated from other household cans, emptied and rinsed.
Cardboard: Cardboard of all types shall have insets removed, flattened, and bundled.
Newsprint: Newsprint shall be separated, tied in bundles, and have inserts removed.
Tires: Tires of 12-15 size shall be subject to $2.00 fee. Fees will graduate to $10.00.


All non-recyclable materials, use clear plastic bags and please do not use cans or storage containers.
Grass clippings, weeds, and other yard refuse may be brought to the drop-off site at E. Willow Ave. and N. Commerce Street at any time.
Please do not dump any material in the recycling dumpster when the attendant is not present.
Attendant Hours: 8:00 AM to 2:00 PM, Saturday
 N Commerce St & Willow Ave, Cedar Grove, WI 53013.
Directions from Cedar Grove-Belgium Elementary School 50 West Union Avenue, Cedar Grove, WI 53013 Head east on W Union Ave toward S Main St Turn left at the 1st cross street onto N Main St Turn right onto Willow Ave.
Village of Belgium

104 Peter Thein Ave Belgium, WI 53004
262-285-7931

The Village of Belgium Recycle Center at 620 Park St, Belgium, WI 53004.
Directions from the Luxembourg Cultural Society 775 Main Street, Belgium, WI 53004
Head east on Main St toward Ozaukee Interurban Trail Turn left onto Elm St Elm St turns right and
becomes Park St.

It is for accepted residential waste (old furniture, carpet, grills, etc.) that does not fit in your designated disposal carts and yard waste only. Access cards for the recycle center may be purchased and /or renewed at Village Hall.

Does the trash inside my carts have to be bagged?
No clear or blue bags are necessary. items can be placed directly into the carts. However, bagging your items will keep your carts clean er longer . Any color bag will be accepted as long as it is inside the proper cart. If you need to clean your carts, use water and bleach or any household cleaner.

Can I dispose of paint in my trash? ONLY latex - based paint can be disposed of in your trash cart as long as it is completely dried first. Oil dry or kitty litter can be used to speed up the drying process. All other paints, varnishes, stains, thinner/stripper, etc. is hazardous household waste and cannot be disposed of in your carts. Contact the Ozaukee County Hazardous Waste Collection Center at 1275 Mineral Springs Dr, Port Washington, WI 53074 (262) 243 - 8998 to properly and safely dispose of these.

Directions from Newport Shores Restaurant
407 East Jackson Street, Port Washington, WI 53074 Head west on E Jackson St toward Lake St/N Lake St Port Turn left onto N Franklin St N Franklin St turns right and becomes E Grand Ave Turn left onto S Wisconsin St Continue onto W Sunset Rd Turn left onto Mineral Springs Dr

Can I rent a dumpster or container for my household clean - up? Yes! If you have a major home clean - up project and will need to toss more than your trash and recycling carts can hold.
Dumpsters and containers of various sizes are available to choose from depending on the size of your clean - up project.

Can I recycle my drained motor oil ? Advanced Disposal does NOT collect motor oil . Village of Belgium residents may bring their used motor oil to the Belgium Recycling Center located at 620 Park Street with the purchase of an access card. There is a designated drum for waste motor oil, labeled as such. Area businesses may bring their used motor oil to the Ozaukee County Highway Department located at 410 S Spring St, Port Washington, Wisconsin 53074
Call ahead for details and hours at (262) 284 - 8331.

Directions from the US Post Office
104 East Main Street, Port Washington, WI 53074 Head west on E Main St toward N Wisconsin St
Turn left at the 1st cross street onto N Wisconsin St Turn right onto W Grand Ave Turn left onto S Spring St

How do I dispose of cooking oil? Small amounts of cooking oil can be mixed with oil dry or kitty litter until it is completely dry. Then it can be double bag ged and placed in your refuse cart. Large amounts of cooking oil should not be flushed into drains or septic tanks. Instead, it should be recycled at the Ozaukee County Hazardous Waste Collection Center at 1275 Mineral Springs Dr, Port Washington, WI 53074.

Directions from St. Vincent de Paul Society
2673 County Highway C, Port Washington, WI 53074 Head west on W Sunset Rd toward S Park St
Turn left at the 2nd cross street onto Mineral Springs Dr.
City of Sheboygan Falls

Sheboygan Falls City Dump 375 Buffalo Street, Sheboygan Falls, WI 53085 920-467-7900
Recycling and Garbage Pickup
The City of Sheboygan Falls Clerk's office is out of the blue recyclable bags and will no longer be selling the clear garbage bags when our supply is gone. Garbage and Recyclables are picked up curbside Tuesday through Friday by Advanced Disposal and are to be at the curb no sooner than 4:00 p.m. the day before collection and no later than 7:00 a.m. the day of collection.
Christmas trees will not be picked up at curbside. Clean trees (devoid of all decorations) may be taken to the DPW compost site. Garbage is to be placed in clear bags weighing no more than 50 pounds each.
Recyclables are to be placed in blue bags and weigh no more than 50 pounds each. A maximum of 10 bags can be placed at the curb.
No curb side pickup for items such as: grass clippings, garden foliage, leaves, clean wood (untreated, unpainted), brush, soil, brick, building stone, concrete, reinforced concrete, broken pavement and asphalt. These items can be dropped off in the designated areas at the City's compost site at the DPW Complex located at 111 Hamann Dr, Sheboygan Falls, WI 53085. The compost site is for City of Sheboygan Falls residents only.
* Directions from Menards 4825 Vanguard Drive, Sheboygan, WI 53083 Get on I-43 S Continue on I-43 S. Take WI-23 W/WI-23 Trunk W to WI-32 S in Sheboygan Falls. Take the WI-32 exit from WI-23 W/WI-23 Trunk W Continue on WI-32 S. Drive to Hamann Dr in Sheboygan Falls
Hours are Monday through Saturday, 8:00 am to 8:00 pm.
No garbage or trash allowed at the compost site.

DRAIN OIL can be disposed of in the designated tank at the DPW complex.
BATTERIES can be taken to the designated area at the DPW Complex.
Contractors are not allowed to dump at the Compost site unless permitted by the DPW. Call 920-467-7901, ext. 301. A fee will be charged.
No hazardous waste accepted such as fluorescent bulbs, cleaning supplies, paints, pesticides, etc.
Household Hazardous Waste collection sites are available through the Sheboygan County Planning & Resources Dept. for the above items while County funds last. Call 920-459-3060 for next availability and sites for the current year.

TIRES can be taken to ADVANCED DISPOSAL at 2905 Paine Ave, Sheboygan, WI 53081 There is a charge.

BATTERIES: MANY KINDS OF BATTERIES, accepted for recycling at no charge at BATTERIES PLUS , 519 S. Taylor Drive , 920 - 459 - 9494, Taylor Heights Shopping Center, including lithium, zinc air, silver oxide batteries & also rechargeable batteries . Also batteries accepted for hearing aids, computers, glucose testers, watches, dog collars, toys, film cameras, digital cameras, remotes and car remotes. Batteries Plus only charges for accepting alkaline standard batteries , A, B,C,D, etc., a t 99 - cents - per - pound . Rechargeable battery recycling locations besides Batteries Plus, include Best Buy, 920 - 458 - 5710, south of Deer Trace on County Trunk A Cardinal Environmental , 3303 Paine Ave., Sheboygan, only during business hours , 920-459-2500 . Also at Home Depot 920-451-0624 , Deer Trace Shopping Plaza ; Paine Ave. Sheboygan.

HABITAT FOR HUMANITY RESTORE ( two locations): Accept excellent - condition lighting fixtures, mirrors with no chips or scratches , and many other house redecorating items or donated building supplies, including doors and windows. Town of Sheboygan RESTORE location , 4110 Hwy 42 , a bout 1.5 miles north of Quarry Park , or a half mile south of I 43 , exit 128.
Plymouth Restore location , 3003 Eastern Avenue (County Trunk C) across from Fleet Farm entrance . Plymouth RESTORE , 920 - 892 - 4175 Town of Sheboygan RESTORE , 920 - 452 - 4175

HOUSEHOLD HAZARDOUS WASTE Products Collections Several collections have been held in recent year s by the Sheboygan County Department of Planning .
Electronics recycling is included at the mid - May Clean Sweep Collection Event.

SCRAP METAL FROM AROUND THE HOME: Two Scrap Metal dealers at 2801 and 3313 N. 21 st Street Sheboygan, just north of North Avenue, Sheboygan Scrap Metals, 920 - 452 - 1894 and Gus Holman Co. , 920 - 457 - 2431, will accept old metal clothes hangers, assorted hardware, all metal "worn - out" cooking and eating utensils, solid metal trays, an d also aluminum objects including aluminum disposable food trays, pie plates, muffin tins, pie pans, cans.

VEHICLE DONATIONS LOCALLY TO RAWHIDE: USED VEHICLES may be donated and dropped off at area dealerships, including Sheboygan Chevrolet Buick Pontiac GMC Cadillac Inc. at South Business Drive and Washington Avenue in Sheboygan. For detailed info on the program, check with area dealerships or Rawhide's website. Internet navigation: Go to www.rawhide.com Click on DONATE NOW! located at bottom of page for description of vehicle donation program begun by Green Bay football legend Bart Starr to help at - risk youth in the Lake Winnebago area.

Oostburg Yard clippings can be deposited on Superior Ave. off 11th Street in Oostburg at the Village municipal garage. Larger branches can be taken to Minnesota Ave. next to the railroad tracks.

Plymouth City Garage, 1004 Valley Road, accepts grass clippings, yard and garden waste, also brush during regular working hours, and also on Saturdays from mid - April to mid - November. Hours are posted on the door.

Random Lake Branches and brush are accepted at the village's shop drop - off site, 690 Wolf Road. Sheboygan Falls : Dept. of Public Works, 111 Haman Dr. off Hwy 32 (halfway between County Trunk C and Hwy. 23 accepts yard and garden waste , also branches which must be removed f rom plastic bags or containers before being placed at the drop - off site. The DPW offers wood chips at the site free for the taking by Sheboygan Falls residents only.

Town of Sheboygan A drop - off site for town residents only is located at 3770 Enterprise Drive off Hwy 42 next to the water tower in the Town of Sheboygan Business Park (east of I - 43.) Accepts leaves, grass clippings, small brush and garden waste. Town of Wilson : Accepts grass clippings and leaves (not in plastic bags), small amounts of woo d and lumber, also branches and brush at its Maintenance Building/Drop - off Site, 920-980-0198, at 4430 Meyer Court just off the OK frontage road, west of I-43

Town of Wilson dump. Hours for drop off are Sat, 8 - 4pm, and Tues, 8 - 5 pm. Phone 920-980-0198. It also offers wood chips for sale.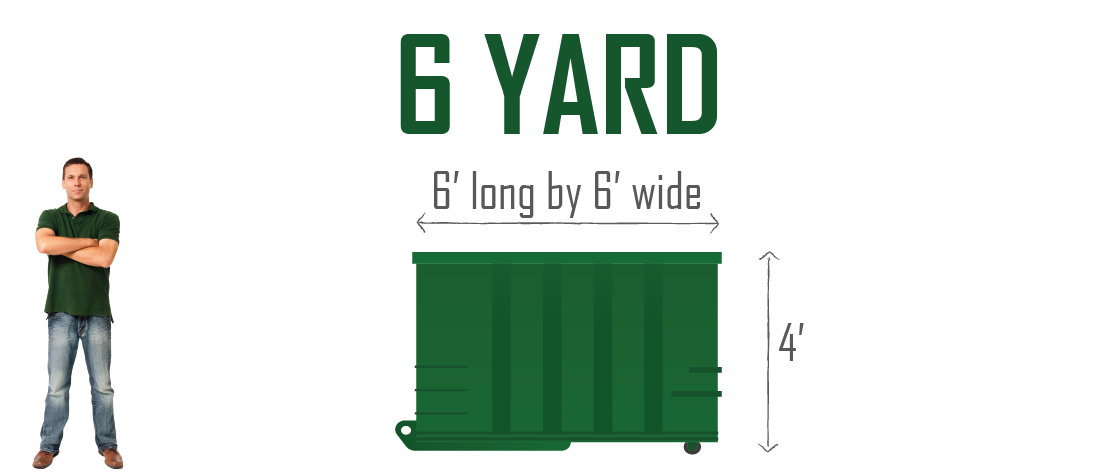 6 yard roll-off dumpsters are ideal for small-scale home cleaning projects. These will fit in narrow driveways and most alleys.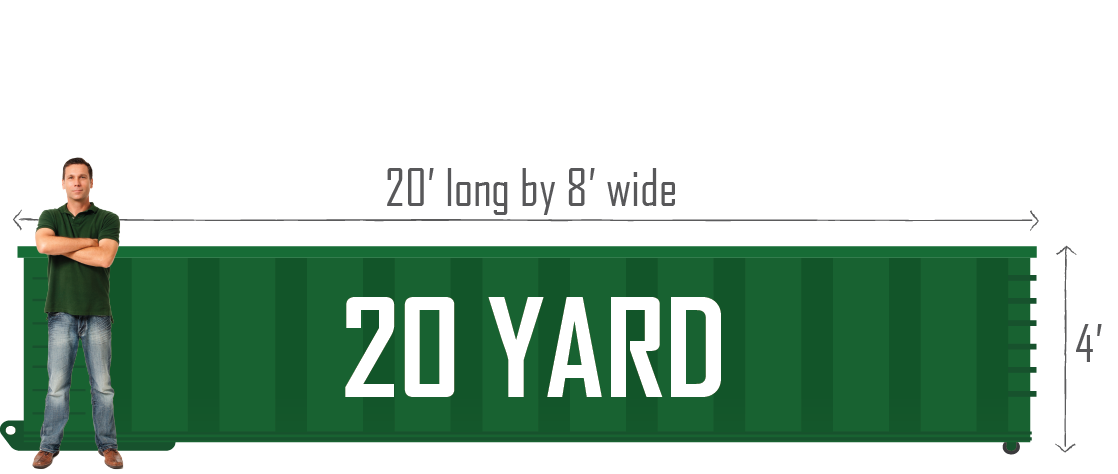 20 yard roll-off dumpsters are the most common choice for medium to large scale home remodeling and construction projects.