Sheboygan Dumpster Rental
Service Areas within Sheboygan:
Dumpster Rental in Sheboygan, WI
Green Bay Dumpster Rental provides Sheboygan residents with the best quality lugger and roll-off dumpster containers for all their disposal needs. Whether you are about to start a commercial construction project or are remodeling your home, choose us for waste management and junk removal.
Our Sheboygan dumpster rental services work around your schedule and budget. Whether you plan to rent for 15 days or only need a dumpster for the weekend, we will accommodate your requests. We understand disposal projects take time and shouldn't be rushed. If you need your waste container for longer than 15 days, we'll work out a plan for extended rental so you can take the time you need.
Affordable Dumpster Prices for Your Project
Our dumpster prices are easy to understand: affordable flat-rate pricing with a ton cap. The only extra charges applied are for street permits or ton overages to the specific ton cap. There are no hidden fees, fuel, tipping, environmental fees, and taxes included in the cost. Additional charges may be incurred if the tonnage cap is exceeded.
Our service value is high but our prices are low. This allows you to get a cheap dumpster rental for longer rental periods and higher ton caps. Ordering dumpster rental through our website is easy. You can order your dumpster anytime day or night or on the weekends from home or at the local hardware store.
Dumpsters for General Trash in Sheboygan
Our dumpsters are used for everything from residential to business. If you are moving or having an estate sale we have many different dumpster sizes, including 6-yard, 12-yard, 20-yard, and 30-yard. If you need to throw away that old mattress or that tired old couch we have the dumpster size to fit your needs. You can mix many different materials in a dumpster for example yard debris, general trash, roofing with small amounts of dirt and stone. We list our prices online to help in estimating your cost on construction, remodeling, or household clean-up jobs.
There are many items that you can and can't put into a dumpster, make sure you know what you are throwing away. Check with your city on the proper way to dispose of hazardous and or electronic devices. Trip fees may be charged if dumpsters are blocked or overfull upon pick up and or delivery. Extra fees may be charged if the dumpster cannot fit on the property. A street permit may be required for your dumpster rental if placed on a street.
Sheboygan Construction Companies Trust Green Bay Dumpster Rental
If you are in the construction industry we offer excellent value to you and your customers. Our dumpster prices are listed online to make it easy for you to bid on that roofing or remodeling job without having to make that one extra phone call. For the new construction jobs, we recommend the 30-yard roll-off dumpster. You will be able to use them for the duration of your construction schedule.
We have dumpsters perfect for residential roof tear-offs and large commercial flat roofing jobs. Green Bay Dumpster Rental has containers specifically for concrete and dirt, although there are limits in size due to weight and ton overages. A good size for remodeling a bathroom or kitchen would be the 12-yard roll-off. 20-yard roll-off dumpsters are good for house additions and larger general clean-up projects. If you're still not sure which size is right for your project, our expert team members will help you select the right container.
Dumpsters for Roofing in Sheboygan WI
When you take on a roofing project for your residence or business you will need to find ask what dumpster size will I need for roofing shingles. Ordering the right size and dumpster type is very important. You do not want to order more dumpsters than you need and you do not want to do twice the amount of work because you did not order a roll-off dumpster for your roofing shingle job.
Dumpsters for Concrete and Asphalt Recycling
We offer lower prices for concrete-only loads. No other material except for rebar and Asphalt is allowed otherwise tonnage caps may be applied. Please call us if you need a dumpster for concrete. Size restrictions do apply when loading heavy materials into a dumpster.
Figuring out how much concrete or asphalt you can put in your dumpster is a difficult task. Follow our guide to find the answers to your questions!
Sheboygan Dump and Recycle Information
The City of Sheboygan drop off site 920-459-3440
2026 New Jersey Ave, Sheboygan, WI 53081
The Residential Drop-off site is available for residents to drop-off certain items not collected at the curbside with garbage and recyclables.
| | |
| --- | --- |
| Items Accepted | Items NOT Accepted |
| Grass clippings, leaves, branches, brush & garden waste, used motor oil (no containers over 5 gallons), scrap metal, non-Freon appliances, and car batteries | Plaster, drywall sheetrock, shingles & roofing materials, brick or stone, concrete, gravel, tires, porcelain, medical or hazardous waste |
Materials brought to the drop-off site may be accepted or rejected at the discretion of the site attendant. Items too large for residential pick-up, couches and Freon (CFC) appliances, will have to be disposed of at private disposal outlets or private recycling centers.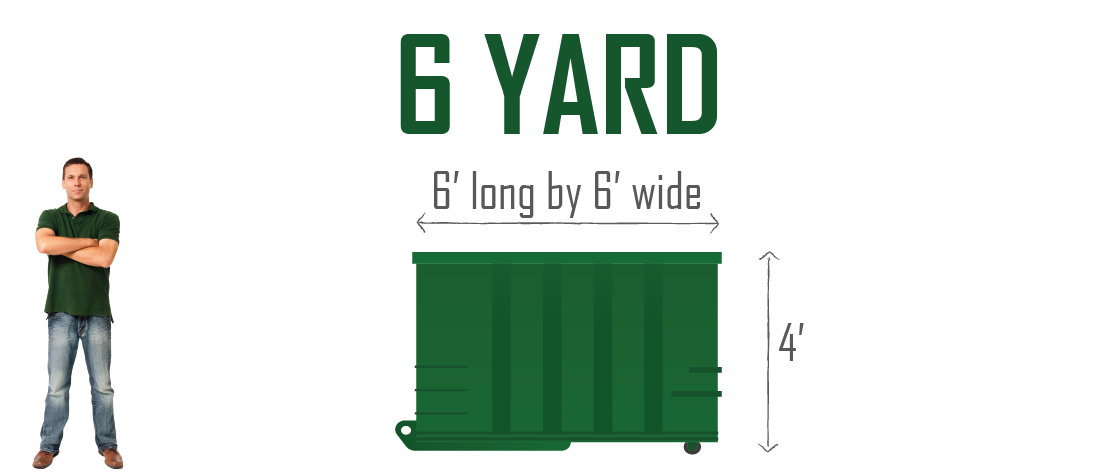 6 yard roll-off dumpsters are ideal for small-scale home cleaning projects. These will fit in narrow driveways and most alleys.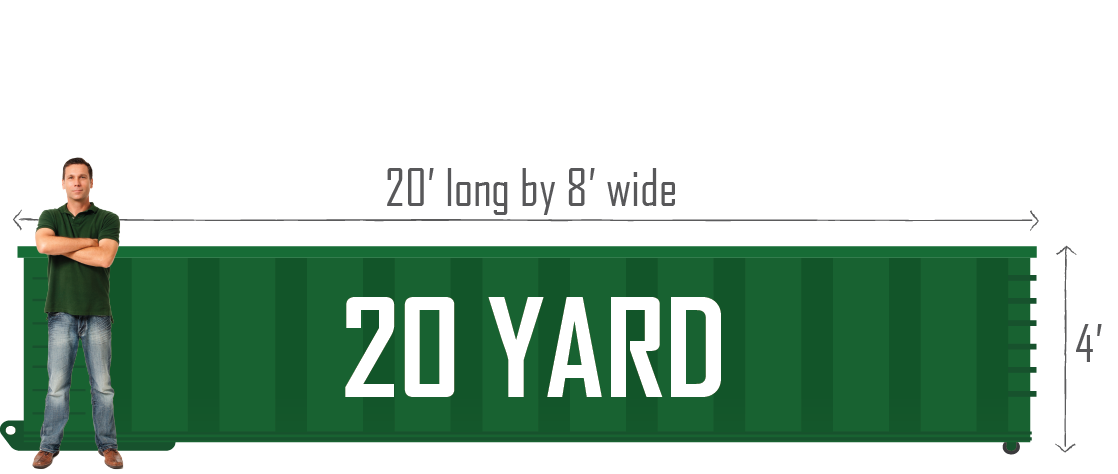 20 yard roll-off dumpsters are the most common choice for medium to large scale home remodeling and construction projects.