Two Rivers Dumpster Rental
Dumpster Rentals for Two Rivers, WI
If you need a dumpster for a remodeling project or a roof tear-off, you can rent one for up to 15 days from Green Bay Dumpster Rental. In rain or shine, you will not be charged for extra days because of a simple weather delay. The ton caps on our dumpster are set high so you won't have to absorb any additional cost to your construction remodeling job. Please contact us for the proper dumpster sizing for your particular job.

Get a Roll-Off Dumpster for Your Roofing Job
You will want to use a roll off dumpster for your roofing job because these containers have an access gate on the back to easily dispose of your shingles. Our roofing dumpster prices are listed online and you can save an additional $20 on any dumpster size we have.
Do you need to do more work around the yard such as brush or yard waste/debris removal? We have a 12-yard roll off dumpster that may be perfect for yard waste. You may also mix these items in with other construction materials and household debris. You may also mix dirt, concrete, and asphalt into these dumpsters but only a limited amount. If you have large amounts of dirt and concrete or asphalt to dispose of, please call us to order a 12 yard only for a price on this material to be recycled.
If you need to discard trash from your home before you move to another residence you may want to rent a dumpster that will allow you the time to sort through your personal items. Renting a dumpster for moving is a cheap alternative to hauling all of your junk and trash to the dump. We are here for all of your waste management needs for your home or your business. Check our cheap prices and save an additional $20 when you order a dumpster online. Rent for up to 15 days.
Two Rivers
1717 East Park Street, Two Rivers WI 54241
(920) 793-5523
The Solid Waste and Recycling Utility of the City of Two Rivers Public Works Department is responsible for the following:
Manage Collection of Residential Solid Waste
Manage Collection of Residential Recycling
Work with County on Drug and Hazardous Waste Drop Off Events
Encourage Use of Compost Facility
If you have any questions about the Solid Waster and Recycling Utility, please contact the Public Works Department at (920)793-5539.
Manitowoc County Recycling Center
3000 Basswood Rd. Manitowoc, WI 54220

Phone: (920) 683-4333
Directions from Two Rivers High School 4519 Lincoln Avenue, Two Rivers, WI 54241 Take County Hwy VV, County Rd B and WI-310 W to Redwood Dr in Manitowoc Rapids Continue on Redwood Dr. Drive to Basswood Rd
Welcome to the Manitowoc County Recycling Center Website. The Recycling Center is also known as a Material Recovery Facility (MRF). Material recycling and waste reduction services are provided to the Citizens of Manitowoc County. Many commonly recycled materials are accepted on a year round basis and a variety of special collection and education programs are offered to better serve the community. The Basswood and Woodland Compost sites are operated through the MRF.

The Manitowoc Recycling Center maintains a residential drop off area. This site is intended for use by all county residents. There is no trash or garbage drop off at this location. Contact a local hauler or the Ridgeview Landfill for disposal of trash. Different municipal drop off sites may be more accessible to you depending on the city, township or village you are from. For Questions call 920-683-4333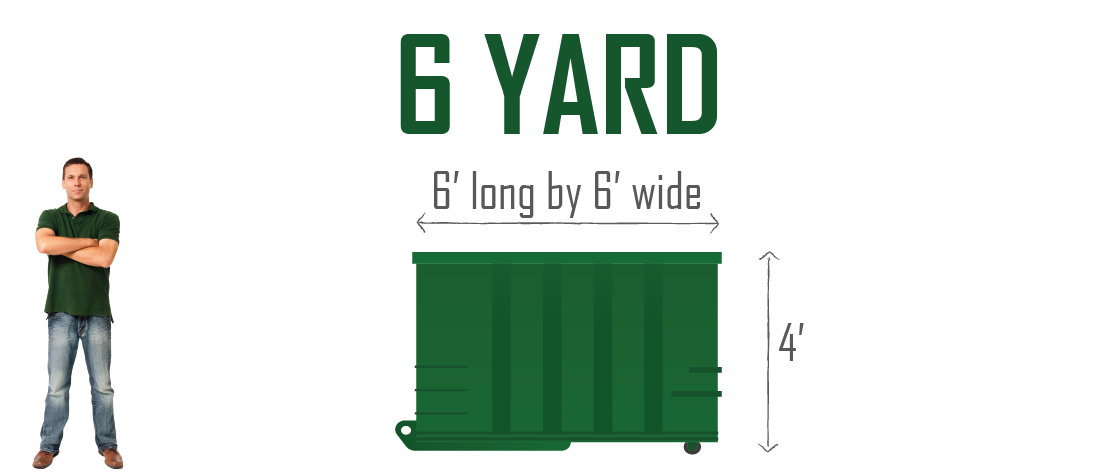 6 yard roll-off dumpsters are ideal for small-scale home cleaning projects. These will fit in narrow driveways and most alleys.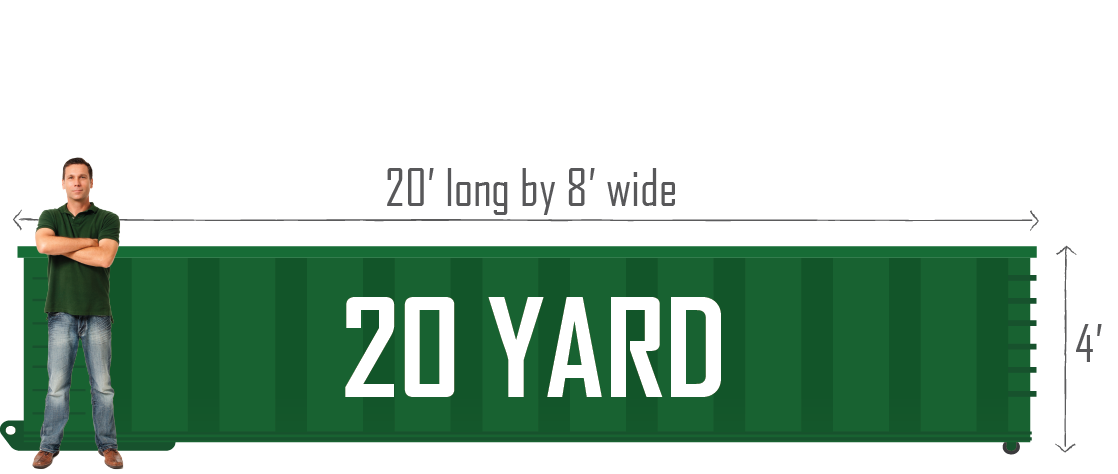 20 yard roll-off dumpsters are the most common choice for medium to large scale home remodeling and construction projects.