Service Areas within Oshkosh:
Dumpster rental in Oshkosh WI

Order your dumpster online and you will receive $20 off the listed dumpster price. Our flat rate prices allow you to accurately figure out the cost of your construction or remodeling project. Our dumpster pricing is very helpful for roofing shingle jobs. Give us a call and we can help you to figure out what size dumpster you will need based on the number of roofing squares you have to remove. We have a variety of roll off dumpsters that can handle shingles from your residence or business. Are you building your dream home? Our 30-yard roll off dumpsters are perfect for your construction project.
What can you throw away in a dumpster?
How Much Does a Dumpster Rental Cost?
Did you know that general contractors charge approximately 15% for all materials and services? Save yourself hundreds of dollars on your remodeling or new home construction by doing these two things. One - Jump in your dumpster once a week and flatten the existing trash. Jump around just like a monkey to compress the debris. It's OK no one can see you. Two - Order your dumpster online and save $20 on every dumpster. There are no hidden costs and you are able to keep the dumpster with no extra fee throughout your construction process. You can save half the amount of money you would normally spend on dumpsters for a construction or home remodeling project.
Tell your general contractor that you will take care of the dumpster portion of the project. Yard waste, yard debris and brush are items that can be mixed in with other types of debris in your dumpster rental. You will need to avoid stumps and large amounts dirt and or concrete because of ton overages. If you need a dumpster for dirt or concrete you will need to give us a call for special recycling pricing. A 12 yard dumpster is the biggest size we can offer for dirt and or concrete. If you need to move from your home or residence we have 1 day or up to 15 day rentals. This will allow you time to decide what is junk or what is a gem. Prices are listed online and you will save $20 when you order your dumpster online. Waste management for your home or business.
Rent a dumpster for roofing
If you have a roofing project coming up the year make sure you check out out low dumpster rates. We offer small to large dumpsters for any roof tear off job. Our roll off dumpster have a gate in the back for easy loading. Keep the dumpster for 1 day or keep it up to 15 days at the same rate. Our dumpster rental price is based on a flat rate type of pricing. If the dumpster weighs over the ton cap it may be charged per ton over that weight. How much do asphalt shingles weigh? Use our roofing calculator to figure out what size dumpster you need. This will depend on what type of roofing material you have to tear off. Dumpster rental tip. Lay three 2X6" boards down on the surface where you want your dumpster delivered. This will mark the delivery location for the driver and protect your property form possible damage especially in hot weather. Rent a dumpster in Oshkosh for all of your waste management needs.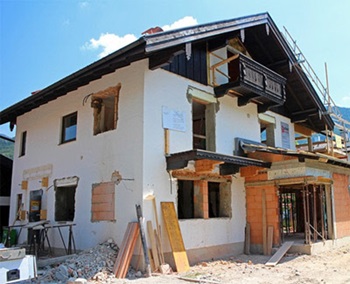 Get in touch with our Oshkosh dumpster rental experts to take the stress out of your next project today.
Oshkosh Dump and Recycle locations
Drop off Site: 100 W. County Road Y Oshkosh, WI 54901
Winnebago County Solid Waste Department Landfill / Transfer Station
Solid Waste Facility:

Oshkosh:(920) 232-1800
Neenah: (920) 727-2884
Yard Waste Drop off Site
W 3rd Ave between Ohio Street & Idaho Street
Electronic & Bulb Recycling, televisions, computers (desktop, laptop, netbook and tablet computers), printers, monitors, computer accessories (including keyboards, mice, speakers, external hard drives and flash drives), DVD players, VCRs and other video players (i.e., DVRs), fax machines, cell phones, composting
Household Hazardous Material Collection Facility
Waste Oil
(920) 492-4950
Winnebago County Landfill
100 W. County Rd. Y, Oshkosh
(920) 232-1860
639 Witzel Ave, Oshkosh
(920) 232-5383
Town of Menasha Municipal Building
2000 Municipal Drive, Neenah
(920) 720-7110
Neenah Old City Garage
333 W Cecil Street, Neenah
(920) 751-4732
Winnebago County Health Dept.
Drug disposal
(920) 232-3000
Dumpsters come in many different sizes and not all fit on the driveway. There are times when to roll offs can be placed on the yard / grass but this can lead to damage to your property. This best option is to consider placing your dumpster in the street. We understand some driveways are too small or narrow to place a dumpster in Oshkosh. We do offer street delivery. Placing a dumpster on the road is a convent way to work on a project and still have room to park on your driveway or bring equipment in. All City, Town and Villages do require a street permit or permission if a dumpster is placed on the street or road. Before ordering a dumpster you should contact your location City, Town or Village hall to inquire about how this process works. For example, Some towns may request you to contact the locate police department and we a written letter. Some city request a permit for street parking. Barricades or cones are also a requirement for a dumpster on the street. Barricades / cones are used to mark the corners of the container so vehicles to not crash into them. I know, right? Barricades can be used to block off the area before delivery is made. All dumpster must have barricades around them at all times while the container is placed on the street. Please contact a barricade company in your area for renting barricades. When processing your order, please let us know a street permit number and when the barricades will be on site. Order a dumpster for Oshkosh WI online and save yourself $20 on any size.
Areas Surrounding Oshkosh
City of Oshkosh Sanitation
232-5383

City of Neenah Public Works Department

886-6260

City of Menasha Public Works Department

967-5160

Towns of Algoma, Black Wolf, Clayton, Menasha, Neenah, Nekimi, Omro, Vinland, Winchester and Winneconne, Village of Winneconne and City of Omro

Graichen Sanitation 982-4116


Do you pay out for recycling aluminum cans?
We do not pay out for the recycling of aluminum cans.

Where can I take old electronics (television, monitor, laptop, CPU, printer, VCR etc.)
You can take household electronic items to the Winnebago County Landfill located at 100 W. County Road Y, Oshkosh for recycling. Check-in at the Scale Office and let the Scale Operator know what you have. The Scale Operator will collect the fee(s) and direct you where to go. There is a limit of four (4) electronic items per customer. There is no charge for keyboard, speakers, mice, cords or cell phones.

How can businesses recycle their electronics?
Businesses can contact the following recyclers:
Lamp Recyclers 1-800-558-1166
WM Recycle America LLC 1-888-960-0008
Universal Recycling Technologies 1-877-278-079

How do I dispose of appliances, tires, car batteries, propane tanks, light bulbs, computers, TV's, waste oil, oil filters and anti-freeze?
ALL of these materials are collected at the Winnebago County Landfill for recycling located at 100 W. County Road Y, Oshkosh. Some fees apply.

Do you accept yard waste such as leaves, grass, brush, clean wood, etc.?
Yes, the Winnebago County Landfill has a designated area for clean wood and yard waste. Some fees apply.

Can I get wood chips or compost from the Landfill for my home/garden?
Unfortunately not at this time. Presently, all material is reused on-site around the Landfill site.
Berlin WI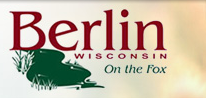 108 N Capron St., P.O. Box 272 , Berlin, WI 54923
920-361-5400
Winnebago County Landfill
100 East County Road Y, Oshkosh, WI 54901
Directions from Berlin High School
222 Memorial Drive, Berlin, WI 54923 Continue to Oshkosh
Take I-41/US-41 N to County Hwy T/County Rd T in Oshkosh. Take the County Rd T exit from US-45 N
Drive to E County Rd Y/W Sunny view Rd in Oshkosh
Landfill Winnebago County 100 East County Road Y, Oshkosh, WI 54901
Village of Winneconne WI

Village Office 30 S. 1st Street Winneconne, WI
920-582-4381

Waste & Recycling
Public Works handles refuse collection, brush/yard waste, and recycling. The Village contracts its refuse collection and recycling services.

Winnebago County Household Hazardous Material Collection Facility
105 County Rd Y, Oshkosh, WI 54901 (920)-232-1856
Directions From the Village. 30 S 1st St Winneconne, WI 54986
Head north on S 1st St toward W Main St Turn right at the 1st cross street onto WI-116 N/W Main StContinue to follow WI-116 N Turn right to merge onto US-45 STake the County Rd T exit toward County Rd S/Ryf Rd Turn left onto County Hwy T/County Rd TAt the traffic circle, take the 1st exit onto E County Rd Y/W Sunnyview Rd.
Chilton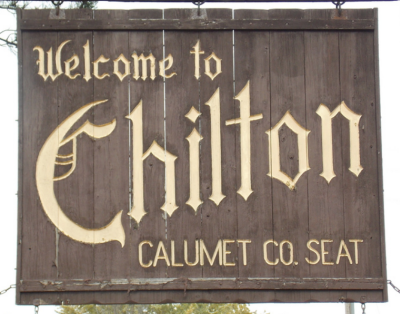 Chilton Town Hall
18 W Main St, Chilton, WI 53014
(920) 849-2605
Directions from Chilton Township Town Hall
18 West Main Street, Chilton, WI 53014
Head northeast on WI-32 N/WI-57 N/N Madison St toward N Madison St
Continue to follow WI-32 N/WI-57 N Turn left onto Schneider Rd
Local Landfill near Chilton
Hickory Meadows Landfill
W3105 Schneider Road
Hilbert, WI 54129
Ph 920-853-8553
New Holstein Public Works

2110 Washington St, New Holstein, WI 53061
920-898-5766

HEAVY REFUSE DROP OFF
The City of New Holstein will be providing a heavy refuse drop off day to all City residents for Heavy Refuse Items one day in April. Call for more information 920-898-5766. Acceptable items are brought to the site, you will be required to take them back with you.

ACCEPTABLE ITEMS
Couches, chairs, tables, desks, sinks, toilets, or any
other household furniture. Carpeting, pads from carpeting, and rugs. MUST be
cut into 4 foot sections and tied securely. Bed springs, mattresses, bed frames, swing sets, clothesline poles (with concrete removed from the poles), bicycles and parts. Non-hazardous household refuse that is properly bagged or bundled. All loose material must be bagged or bundled. No loose material will be accepted.

ACCEPTABLE ITEMS
Computers & Electronics (telephones, laptops, CPU's, fax
machines, printers, photocopiers, VCR's, DVD players,
Blue Ray players, televisions, radios) Tires Appliances Containing Freon Fuel Powered Engines Large amounts of construction & remodeling debris
(plaster, shingles, siding). These items require that you schedule to have a dumpster at your own expense.Yard Waste (shrubs, branches, grass clippings, leaves, etc.) These items can be taken to the City's compost site located on Taft Ave. Liquids (such as leftover spray cans, chemicals, paints,
varnishes, etc.) Fluorescent bulbs. Batteries

Spring Recycle Day for Electronics will be held for all New Holstein Utilities Customers May 11, 2016

New Holstein Utilities Garage
1819 Park Ave, New Holstein, WI 53061
Directions from Kwik Trip 1517 Wisconsin Avenue, New Holstein, WI 53061
Head west on Wisconsin Ave toward Railroad St
Turn right onto Railroad St Turn left onto Park Ave.
Stockbridge Village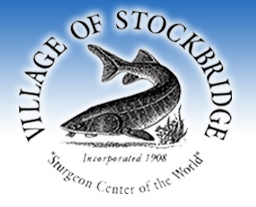 (920) 439-1220
CALUMET COUNTY SPONSORED CLEAN SWEEP
Watch for postings on the Village website, in the area newspaper and in the Spring newsletter that highlights Clean Sweep events. These are typically held in May of each year, at three different locations within Calumet County. Typically they are "by appointment only" events that allow for you to properly dispose of Hazardous waste and, at times, electronics. The Village website provides "links" on our home page to the UW-Extension office website and other helpful links that can guide you how to properly dispose of or recycle a multitude of things and where this is handled.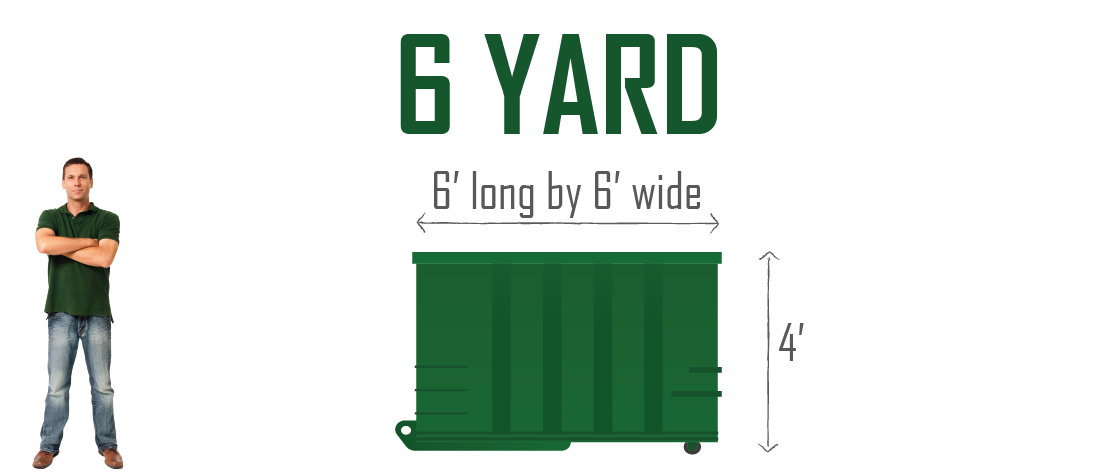 6 yard roll-off dumpsters are ideal for small-scale home cleaning projects. These will fit in narrow driveways and most alleys.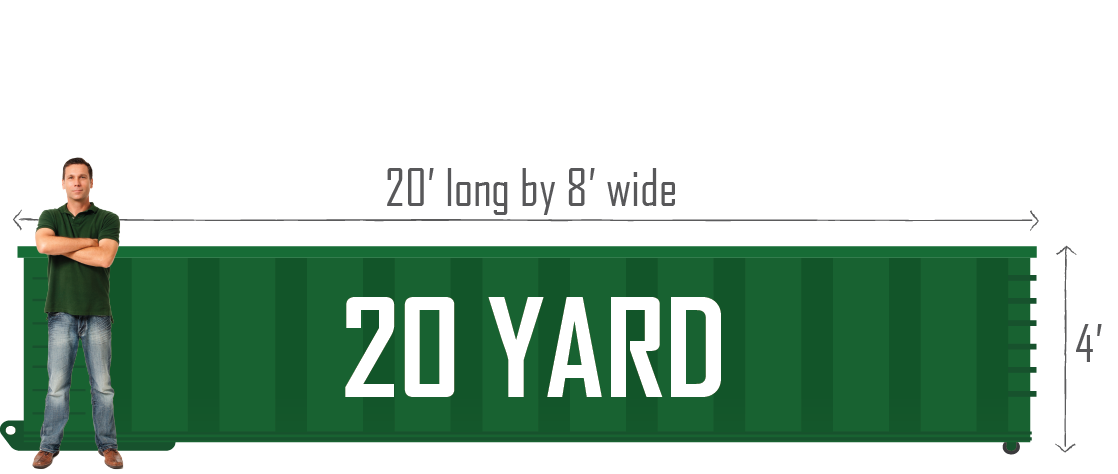 20 yard roll-off dumpsters are the most common choice for medium to large scale home remodeling and construction projects.