West Bend Dumpster Rental
Waste Management for Your Business or Home in West Bend
Green Bay Dumpster Rental is here to help you manage your waste and debris! We have many different sizes of roll-off containers for your trash, including 6-yard, 12-yard, 20-yard, and 30-yard. We have dumpsters for moving from one residence to another, and with our longer dumpster rental periods there are no "extra day" additional fees, so you can keep your dumpster for up to 15 days.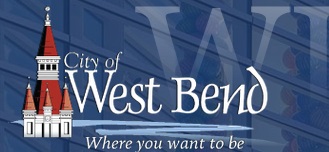 Our dumpster prices and tonnage rates for disposal are listed online so you can be aware of the cost of your job. If you have yard waste, brush or debris at your home we have a 12-yard roll off dumpster that could be perfect for your weekend cleanup project.
We have special rates on concrete dumpsters because they are able to be recycled. We will pass the savings on to you. Building a new home or remodeling? You can rent our 20- or 30-yard dumpsters for up to 15 days. If you have a big construction project, let us know and we can extend the dumpster rental period at no extra cost. Are you putting new shingles on your roof? We have high tonnage caps for roofing jobs that allow you to control your cost as the shingles pile into your dumpster.
Call us today to rent your dumpster for your West Bend, WI project! If you order your dumpster online, you will save an additional $20 on the overall price.
Dumpsters for Recycling
Keeping the earth clean is a good idea. If you have a big home project and have a lot of recycling materials laying around, try renting a dumpster and take care of your project and the earth. We carry dumpsters in sizes 6-yard to 30- yard. Contact us today to find out which sized dumpster you need.
Dumpsters for Construction
Construction project bigger than you thought? Order a dumpster for rent today to ensure your mess gets cleaned up fast. We offer affordable dumpsters for getting rid of large materials. If you have large amounts of dirt, concrete, or asphalt you will need to contact us directly. These materials can be mixed into roll-off containers but only in limited amounts. Call us to get a dumpster for recycling asphalt, concrete or dirt.
West Bend Public Works Office Information:

251 Municipal Drive, West Bend, WI 53095
262-335-5079

Advanced Disposal West Bend Transfer Station 262-334-5618
803 N River Rd, West Bend, WI 53090

Directions from Mills Fleet Farm
1637 West Washington Street, West Bend, WI 53095
Head east on W Washington St toward N 15th Ave
Turn left onto N River Rd

City Drop-Off Yard
A Sticker Permit is required to enter the Drop-Off Yard. See below for more details.
Materials accepted at the Drop-Off Yard include: Extra refuse and recyclables Organics Brush Waste Oil Lead-acid batteries Scrap metal.
Brush, We consider brush as any type of woody material that could be ground into wood mulch. Brush inlcudes limbs, branches, sticks, twigs, and some types of shrub trimmings. Trimmings that are comprised mostly of leafy material would be considered as "organics" rather than brush and should be separted when brought to the Yard.
Organics We use the term "organics" to describe dead plant materials other than brush. Organics would include dead bedding plant and tree leaves, grass clippings, hedge trimmings, vegetable plant residues and fruits, pumpkins and lawn rakeings.
Grass Clippings
Residents are encouraged to mow grass before it's 4 inches high and mulch clippings on your lawn or use the grass clippings for compost or mulch. However, if necessary, bagged clippings can be brought to the City Drop-Off Yard. DO NOT blow or rake grass clippings into the street.
Leaves During the spring or summer, leaves can be used for compost or mulch; bagged leaves can be dropped off at the Drop-Off Yard. Leaves are only picked up by the Public Works Department in the fall. Watch for news releases regarding the start and completion of leaf collection.
Items NOT accepted at the Yard include: Furniture Electronics Appliances Mattresses Carpet
Propane tanks Tires Root balls Soil Stone/Bricks/Gravel
Contractors, businesses and non-residents may purchase a special pass to bring brush only to the Yard. Please call the Public Works Office at 262-335-5079 for more details regarding these passes.
Recyclables are collected by Advanced Disposal biweekly and on the same day of week as your scheduled refuse collection. Recycling collection weeks are designated as either "A" or "B" weeks.
Recyclables are collected by a one-man crew using a side-arm truck. Only materials that are in the recycling cart (green with yellow lid) will be collected. ITEMS PLACED OUTSIDE THE CART WILL NOT BE COLLECTED.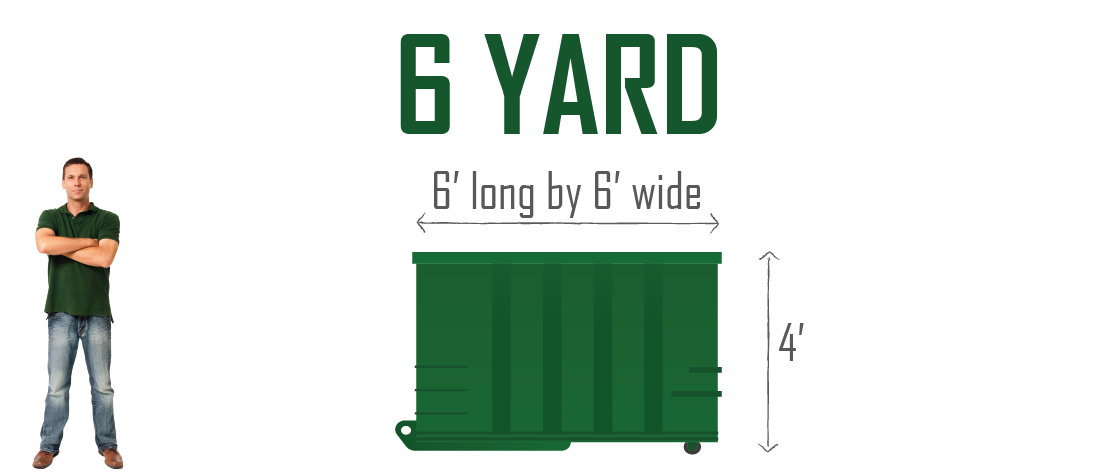 6 yard roll-off dumpsters are ideal for small-scale home cleaning projects. These will fit in narrow driveways and most alleys.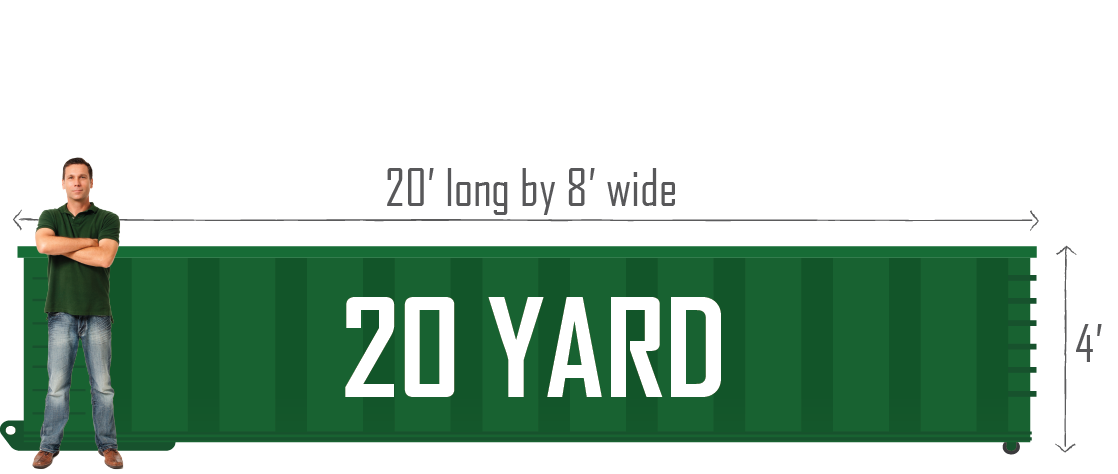 20 yard roll-off dumpsters are the most common choice for medium to large scale home remodeling and construction projects.