Beaver Dam Dumpster Rental
Affordable Dumpster Rentals in Beaver Dam, WI
If you order your dumpster online from Green Bay Dumpster Rental, you'll save an additional $20. Whether you order online or by phone, you can rent our roll off dumpsters for up to 15 days with no additional fees. The cost of renting dumpsters in the Beaver Dam area goes up every year, and we do our best to keep our rates low and our tonnage caps high.
Shingle roofing jobs tend to have more weight than residential home cleanups, so we offer high tonnage caps for dumpster rentals used in roofing jobs. If you need to clean up debris in your yard like brush and general trash you can rent a dumpster for this and also mix it with household and or remodeling debris.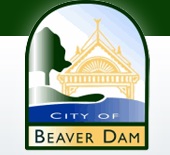 Dirt, concrete, and stumps can't be disposed of in large quantities. We have separate recycling containers for dirt only and concrete only dumpsters. Please call for separate recycling rates. Our price is lower on these containers since these materials aren't hauled to the landfill. If you're moving, you can take advantage of our longer dumpster rental periods. We will give you the time to sort through your personal items due to an estate sale or general home or business relocation. We offer multiple dumpster sizes from 6-yard, 12-yard, 20-yard, and even 30-yard. See our prices listed online and save $20 when you order through our website.
Interested in renting a dumpster? Check out all our dumpster sizes, and order online to save an additional $20.
City of Beaver Dam
205 South Lincoln Ave.
Beaver Dam, WI 53916
Phone: (920) 887-4600

Garbage and Animal Waste:
If plastic bags will be placed in cart, they must be of the see- through variety to assure compliance with recycling law and ordinance. Animal wastes shall be placed in a SEALED see-through plastic bag and then placed in cart.

Ashes or Burnt Materials:
Shall not be put in cart in a hot or smoldering state. Allow at least 72 hours cooling time before placing in cart.


Electronics:
Under the new E-Cycle Wisconsin law the following items are now banned from landfills: Desktop computers, printers, fax machines, cell phones, DVD players, VCRs, video devices with screen at least 7" long such as TV's, laptops and computer monitors, etc. These items will not be picked up and cannot be disposed of at the Public Works Garage. Please contact the Public Works Department or Advanced Disposal for information on disposal options of these items.


Construction Waste:
Material generated from residents performing their own work will be collected provided such materials are able to be placed in cart and do not prevent the lid from being substantially closed.
 Materials NOT collected include, but are not limited to, rough metals, rain gutters or spouts, concrete, rocks and bricks etc. 
NO construction waste of any kind will be collected as a result of contractors performing the work.


Miscellaneous Information:
Bulk Waste: Items such as furniture, rolled carpeting, whole fixtures such as wood windows, non-metal doors, wood fence sections and steps will be collected curbside on the resident's first Solid Waste Collection day of May and October, (two collections per year) provided they can be handled by two persons without risk of injury.

If materials are broken down into small pieces, they will be considered construction material and must be in cart collected weekly. No bundled or loose piles of building materials allowed. Bulk waste will also be accepted at the Advanced Disposal manned truck on the first Wednesday afternoon of the month from 4:00 to 7:00 P.M. and the third Saturday of each month, from 8:00 a.m. to 12:00 noon, at the south end of Myrtle Rd. Important: Enter Myrtle Road off of Cooper Street. The line will begin at the south end of Myrtle Road. This bulk truck service is for City of Beaver Dam residential use only. Businesses and Contractors must find alternate methods of disposal.
TIRES: Tires are NOT collected curbside and are NOT accepted at the drop-off site.
White Good or other metals will NOT be collected curbside. White Goods and metals include stoves, dishwashers, water heaters, furnaces, boilers, humidifiers, garbage compactors, washers and dryers, bedsprings, sheet metal, pipe, etc. A drop-off site is available during business hours at the Public Works Garage, 640 S. Center Street, for disposal of these items that do not contain refrigerants. Microwaves are also not accepted at the Public Works Garage. Items containing refrigerants (refrigerators, freezers, dehumidifiers, etc.) and microwaves must be disposed of through a licensed appliance dealer or salvage company.

Lead Acid Batteries are NOT collected curbside; they can be brought to the Public Works Garage during regular business hours. Stop at office for instructions.

Waste Engine Oil is NOT collected curbside. It can be disposed of at the Public Works Garage during business hours only. Stop at office for instructions.

Engine Anti-Freeze will NOT be collected curbside. It can be disposed of at the Public Works Garage during business hours only. Stop at office for instructions.

Fruits and vegetables, including pumpkins, are considered garbage and must be containerized in collection cart, and not placed in a loose manner for collection.

Paint - air dry liquid latex paint in the can by removing the lid. To speed up this process,
you can mix sand, cement, plaster of paris or kitty litter with the paint. Once dried, you
can dispose of your dried paint/can in your Veolia garbage cart. Please leave the lid off
so that it can be seen that the paint is no longer in a liquid state.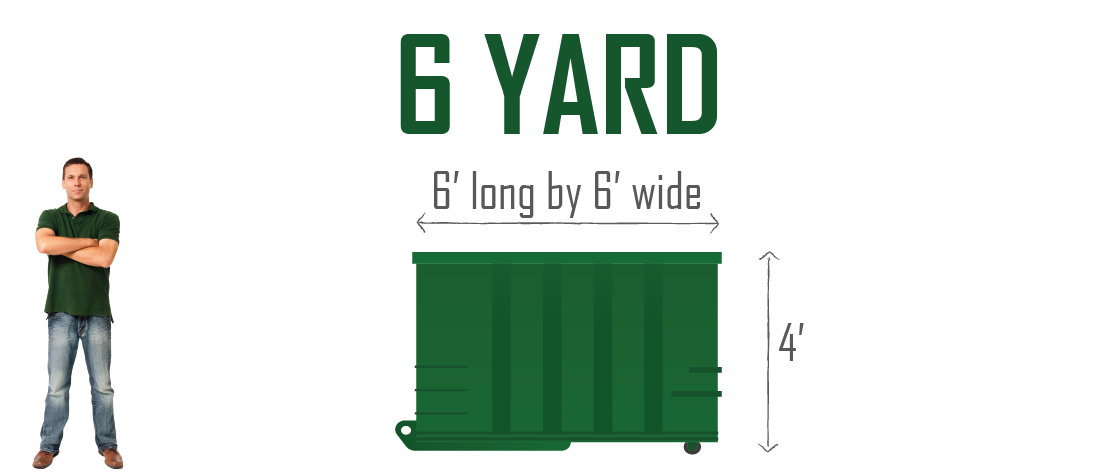 6 yard roll-off dumpsters are ideal for small-scale home cleaning projects. These will fit in narrow driveways and most alleys.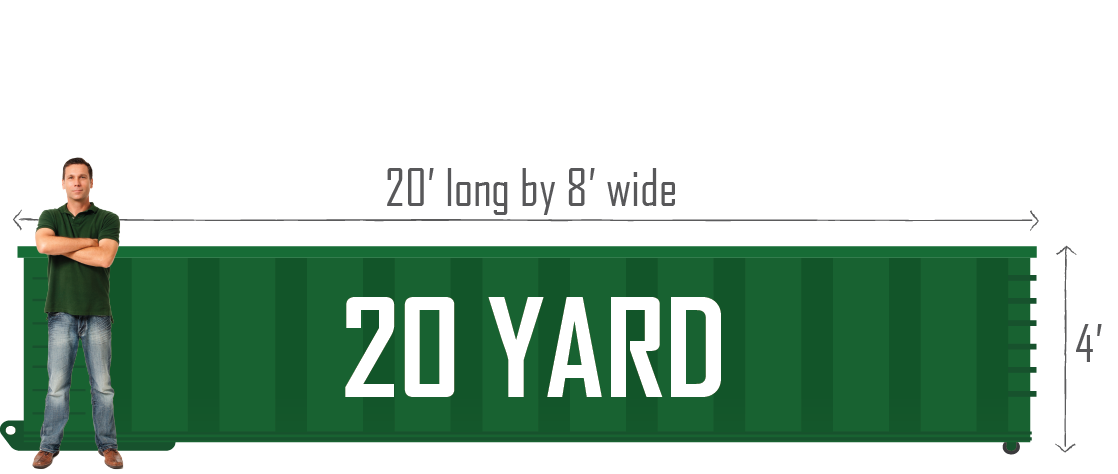 20 yard roll-off dumpsters are the most common choice for medium to large scale home remodeling and construction projects.