Kewaskum 1 Day Dumpster Rental or Keep Up to 15 days
We are dedicated to cheap waste management needs for your home or your business. If you have a home and need to sort through your garbage and trash we are only one phone call away. Brush, yard waste and general debris clean up? We have a 12 yard or 20 yard to take care of your spring or fall residential clean up. If you have large amounts of dirt, asphalt or concrete we have a 12 yard dumpster that will lower your costs. Please contact us for our prices on recycling dirt and concrete. If you try to mix dirt, asphalt or concrete into a larger size container you will go over the set tonnage cap and ultimately pay more for the dumpster because of the ton disposal rate at the landfill. Roofing shingle construction jobs can be expensive. Many hidden costs in the disposal fee of your shingles. It is hard to know what you will find when doing a roofing job. With our dumpster prices listed online you will know the dumpster price because we will calculate the number of roofing squares to figure out what rate you will pay "if any" on ton overages.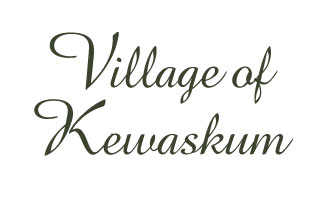 If you are building a new home and need a dumpster for your construction you will want to rent our 30 yard roll off dumpster. It has a swing gate that allows you to move large materials into the dumpster. What can I throw into a dumpster? You may keep this dumpster up to 15 days if you need to without any extra fees for extra days. Our ton caps are set for construction so your dumpster costs are kept to a minimum. Order your dumpster online and save an additional $20. Our dumpsters are cheap. If you are moving from your home or business we have multiple sizes of dumpsters. 12 yard 20 yard and 30 yard. Keep these dumpster for 1 day or up to 15 days. Longer dumpster rental periods allow you sort through your trash and treasures.
The Village of Kewaskum
204 1st St, Kewaskum, WI 53040
(262) 626-8484

For citizens wishing to dispose of appliance, and bulky refuse at other times, the following information is provided: (Any fees connected to these services are the responsibility of the person requesting the service.)
| | | | | |
| --- | --- | --- | --- | --- |
| | | Appliance | Bulky Refuse | Propane Tank |
| A & W Iron & Metal, Inc. | 338-8487 | Yes | Yes | Yes |
| American Metal & Paper | 335-9600 | Yes | Yes | No |
| Bath Recycling | (262)707-5570 | Yes | Yes | No |
| Jeff Voigt | (262)483-0567 | Yes | Yes | No |
| Kettle Moraine Appliance | 334-1906 | Yes | No | No |
| TAC Petroleum | 334-1491 | No | No | Yes |
| Advanced | 334-5244 | Yes | Yes | No |
| Werner Johann & Son | 334-5449 | Takes Concrete | | |
Disposal of household Compact Fluorescent Light Bulbs - ACE Hardware, Menards
Disposal of rechargeable batteries & 2 way radios -Radio Shack, ACE Hardware

E-CYCLING:
Wisconsin's electronics recycling law was signed in October 2009 as Act 50. The law establishes a statewide program, now called the E-Cycle Wisconsin program, to collect and recycle certain electronic devices. It is based on a product stewardship approach, which assigns primary responsibility for collection and recycling to the manufacturer. The law also bans certain electronics from Wisconsin landfills and incinerators after September 1, 2010.
Items no longer accepted by Advanced Disposal:
televisions
computers (desktop, laptop, netbook and tablet computers)
desktop printers (including those that scan, fax and/or copy)
computer monitors
other computer accessories (including keyboards, mice, speakers, external hard drives and flash drives)
DVD players, VCRs and other video players (i.e., DVRs)
fax machines
cell phones, digital cameras, iPods, etc
Collection sites in Washington and Fond du Lac County registered to accept these E-cycle products include:

Washington County
Milwaukee PC
264 N. Main St. West Bend WI 53095 (262) 208-9437

Directions from Kewaskum Municipal Building
204 1st Street, Kewaskum, WI 53040 Head west on 1st St toward Railroad St Turn left onto US-45 S/Fond Du Lac Ave Continue to follow US-45 S Take exit 68 for Paradise Dr
Use the left 2 lanes to turn left onto W Paradise Dr Use the left 2 lanes to turn left onto S Main St
For further information on E-cycling, refer to the DNR E-cycling

WEEKLY COLLECTION OF SOLID WASTE AND EVERY OTHER WEEK RECYCLING
PLEASE NOTE: The rules below are basic and may not cover all solid waste generated in the Village of Kewaskum contract.

BASIC SOLID WASTE RULES:

A. Garbage Waste: Plastic bags are optional in placing your waste in the cart. Carts will remain clean longer, if waste is bagged.
B. Ashes or Burnt Materials: Shall not be put in cart.
C. Construction Waste or Material generated from residents performing their own work will be collected provided such materials are able to be placed in cart and do not prevent the lid from being substantially closed. Material left outside of the container will not be collected.
D. Miscellaneous Information:Bulk Waste: Items such as furniture, rolled carpeting, fixtures, small TV's, microwaves, lumber Etc, will be collected as long as it fits in the container. NO tires will be accepted in trash pickup. NO free flowing liquids.
E. PAINT. Paint cans must have paint in a dry or hardened state. Add floor Oil Dry or cat litter.
F. All other inquiries, please call Advance Disposal @ 1-800-387-0949

Collection days: Trash collection will be collected Wednesday on a weekly basis. Recycling collection will be collected every other week on Wednesday.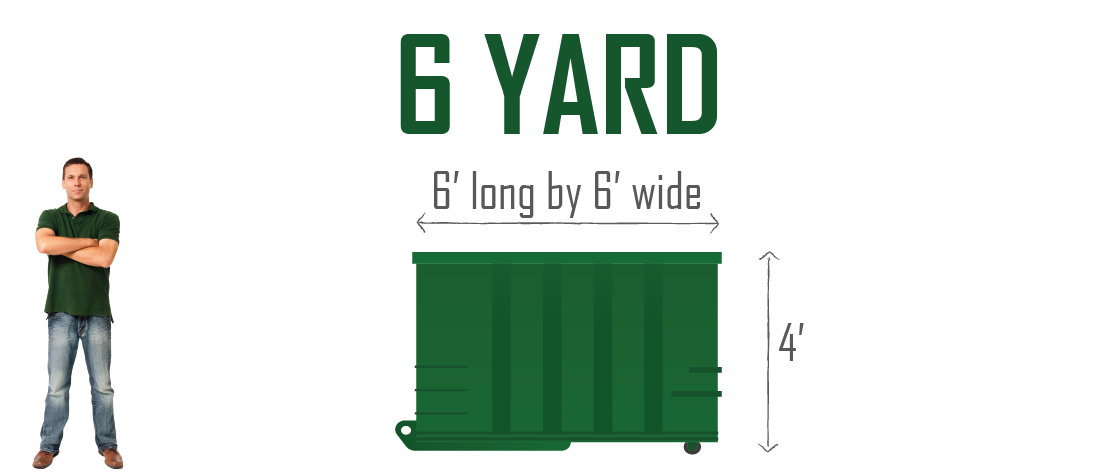 6 yard roll-off dumpsters are ideal for small-scale home cleaning projects. These will fit in narrow driveways and most alleys.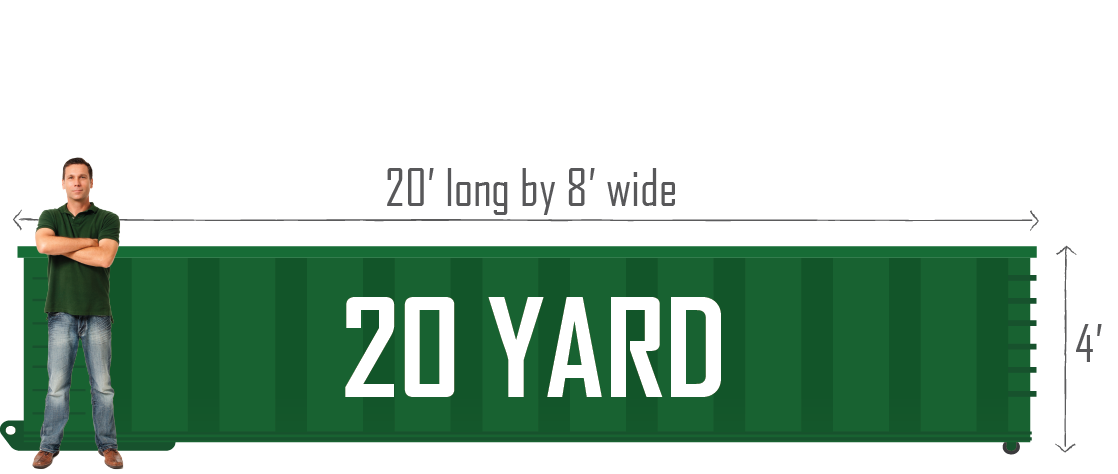 20 yard roll-off dumpsters are the most common choice for medium to large scale home remodeling and construction projects.