Howards Grove Dumpster Rental
Howards Grove Dumpster Rental
Most people don't rent a dumpster very often, but when it is time, you know that you will be dealing with trash, garbage and in general a "ton" of work. The experts at Green Bay Dumpster Rental have made the process of ordering a dumpster easy and affordable – our prices are listed online so you'll have a good idea of what your waste management cost is going to be.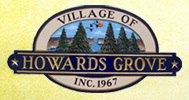 If you order a dumpster online, you'll save an additional $20 than if you call. You won't feel the pressure of having to fill the dumpster or be charged for those "extra day" fees. You can keep our dumpsters for up to 15 days. This longer rental period is useful if you are moving from your home or residence.
Renting a dumpster for moving is great for sorting through the items that you would move to your next home. Allow yourself the time to sort through your items and determine what is trash and garbage. We have 6-yard, 12-yard, 20-yard, and 30-yard dumpsters to cover any sized construction or remodeling project that you may have.
Dumpster Rentals for Roofing, Concrete, and Yard Debris
Dumpster rentals for roofing shingles have high tonnage caps, and you can order a roll off dumpster for your shingles online at an affordable price. With a roll off dumpster you'll be able to utilize the gate on the back of the container to easily wheel in your shingle tear-off job into the dumpster.
Dirt, concrete, or asphalt can be loaded into your roll off dumpsters, but only in limited amounts. If you wish to recycle these heavy materials you'll need to contact us for special rates. A 12-yard dumpster is the largest dumpster size that we can offer for these materials. Recycling dirt, asphalt, and concrete will reduce your dumpster price since we don't need to pay to dispose these items at the landfill. We pass our savings on to you.
Brush yard waste and debris can also be disposed of in our dumpsters. These materials can be mixed with residential household material and general construction debris – we have dumpsters for all of your waste management needs.
Our dumpster rental prices are all listed online – check our rates on dumpster rentals now! You can save an additional $20 when you order online.
Determining how much roofing, concrete, or yard debris is allowed to be put in your dumpster can be difficult. If you have any questions about how much material is allowed to be put in your dumpster, we have your answers.
Howards Grove Wisconsin
1112 Alcott Avenue
Howards Grove, WI 53083
920-565-3051

Yard Wastes Disposal
The Village has a dumpster for the disposal of yard wastes (grass clippings, weeds, leaves, etc.) located in the yard behind the Wastewater Treatment Facility, 1112 Alcott Avenue Howards Grove, WI 53083. The dumpster is available from April 1st through mid-November each year. Currently the hours are Mondays, Wednesdays, and Thursdays, from 7:00am to 3:30pm, Tuesdays from 7:00am to 7:00pm, and on the first and third Saturdays of the month from 9:00am to noon. The yard waste dumpster is not available on Fridays. Yard wastes may ONLY be dropped off during listed hours.

Directions from Whistling Straits Golf Course
N8501 Lakeshore Road, Sheboygan, WI 53083 Head south on Lakeshore Rd toward Co Rd FF
Turn right onto Garton Rd At the traffic circle, continue straight onto County Rd J J/Garton Rd
Continue to follow County Rd J J Turn right onto S Wisconsin Dr Turn right onto Alcott Ave
This dumpster is for disposal of residential yard wastes only. Brush and tree limbs should continue to be placed curbside (see below). Yard wastes should not be placed in the dumpster in plastic bags. Please empty any containers or bags directly into the dumpster. The dumpster is NOT for the disposal of trash of any kind, including items such as tires, electronics, or hazardous materials. If the Village finds that unauthorized items are appearing in the dumpster, or yard wastes are being left at the Public Works Garage after hours, the dumpster hours may be limited to only supervised times, or eliminated completely. Please help ensure that this service remains available for all residents by complying with these guidelines.

Trash Collection
The Village contracts with Advanced Disposal Services for the collection of garbage and recyclables. Pickup day is Wednesday, unless a holiday falls on a Monday, Tuesday or Wednesday, then pickup day is Thursday. Please have your garbage and recyclables curbside by 6:45am.

To prevent your trash or recycling from being left at the curb, please follow proper trash-handling procedures, which have been established by Advanced Disposal Services, to comply with state law and to provide a safe work environment for their employees. Trash or recycling which does not comply will be tagged by Advanced Disposal's drivers, and left behind.

Recyclables should be properly separated (see below) from garbage. Any recyclables not properly separated or garbage not in clear plastic bags may be refused for collection. All recyclables, including paper and cardboard, should be placed in blue recycling bags (cardboard may be in bags or bundled and tied). Recyclables should never be placed loose at curbside.

Please note that violations of the Village's recycling ordinance can lead to fines of $25 to $500 for each offense.

Can that be placed curbside??
Construction debris, concrete and rubble must be disposed of at the owner's expenses through private contracting.
Empty oil, lacquer and latex paint cans should be allowed to dry out and then may be placed with the other garbage.
Oil filters and blacktop seal cans can be placed with the garbage.
Cooking oil can be placed in a sealed can or jar and placed in the garbage.
Light bulbs (except florescent), mirrors, window glass, ceramic and china can be placed in the garbage.
Lids from jars, bottles or other containers should be placed in the garbage.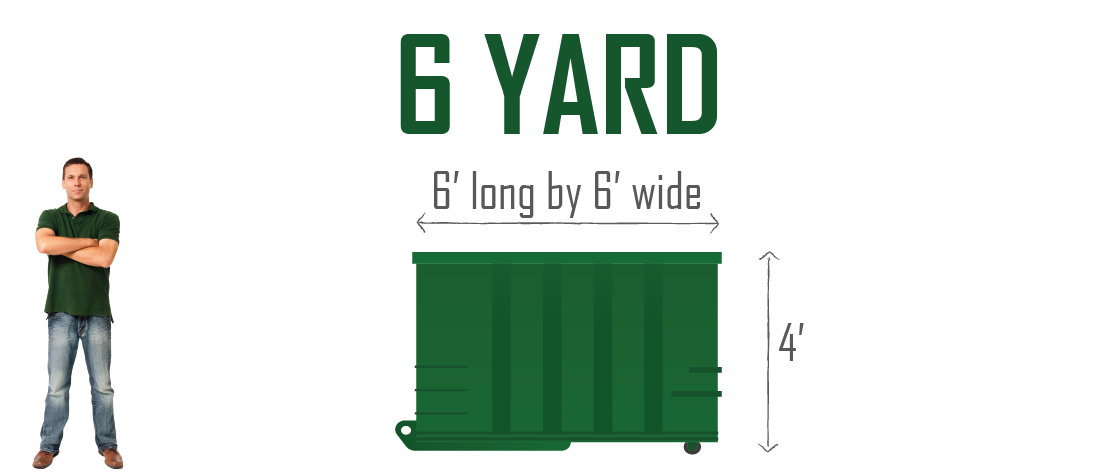 6 yard roll-off dumpsters are ideal for small-scale home cleaning projects. These will fit in narrow driveways and most alleys.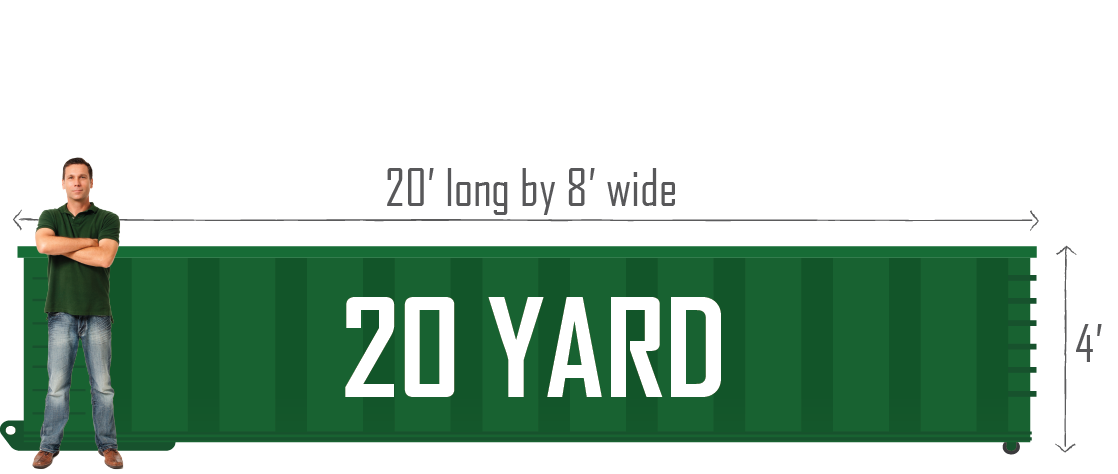 20 yard roll-off dumpsters are the most common choice for medium to large scale home remodeling and construction projects.