Sturgeon Bay Dumpster Rental
Waste & Trash Removal in Sturgeon Bay, WI
Our Sturgeon Bay dumpster rental services cover everything from delivery to removal of your container. While other companies have hidden fees for fuel, environmental, service and tax, our waste management pricing is laid out plain and simple.
Choose one of our roll-off dumpster sizes, including 6-yard roll off, 20-yard roll off, and 30-yard roll off.
How Long Can I Rent a Dumpster?
Every dumpster rental features a 1-15 day base rental period. You do not need to keep it for 15 days just call us when you are done with your dumpster and we will have it removed in 1-2 business days. Dumpster rates are the same price if they are rented for 1 day or 15 days. Give your home or business a detox. We'll drop off a dumpster anywhere in your driveway or street.
We've got the most competitive dumpster rental prices in Wisconsin. Just look at our price comparison chart.
Sturgeon Bay Dumpsters for Large Cleanups & Remodels
While a smaller dumpster works great for spring cleaning, a construction or remodeling job requires a higher capacity container. Certain materials aren't traditionally allowed in dumpsters, so be sure to let us know if you need a dumpster for concrete, asphalt or dirt. We also rent dumpsters for roof tear-offs. Choose a dumpster size based on the amount of shingles you'll be tossing out, leaving room for gutters, pallets and any extra construction debris. Check out our list of dumpster disposal restrictions to ensure you aren't being negligent.
Our roll off dumpsters are equipped with swing gates, allowing you to walk in bulky appliances and furniture. Make sure your waste isn't loaded over the top of the dumpster you could be charged extra fees. Our service team can help choose the dumpster size appropriate for the size and amount of debris you've accumulated.
Nobody wants their dumpster sitting on their property for longer than it has to. Let us know when you're done and we'll have it picked up within 24 hours.
Here's your local garbage and recycling center information. **Customers need to get permission from their local municipality before a dumpster can be ordered for placement on the street**
THE CITY OF STURGEON BAY MUNICIPAL SERVICES
920-746-2914 or STOP IN AT: 835 N. 14TH AVE
BROWN COUNTY HAZARDOUS WASTE FACILITY
920- 492-4950 South Broadway (Ashwaubenon)
ADVANCED DISPOSAL- WASTE AND RECYCLING FACILITY
920-746-7434 or 1509 Division Road
Large item pickups can be scheduled for $25 on the second Friday of every month from April to October.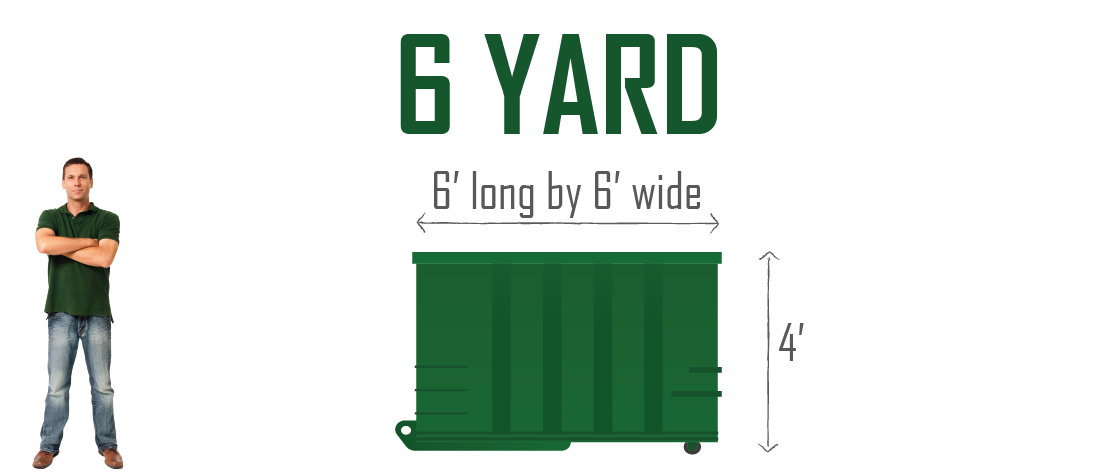 6 yard roll-off dumpsters are ideal for small-scale home cleaning projects. These will fit in narrow driveways and most alleys.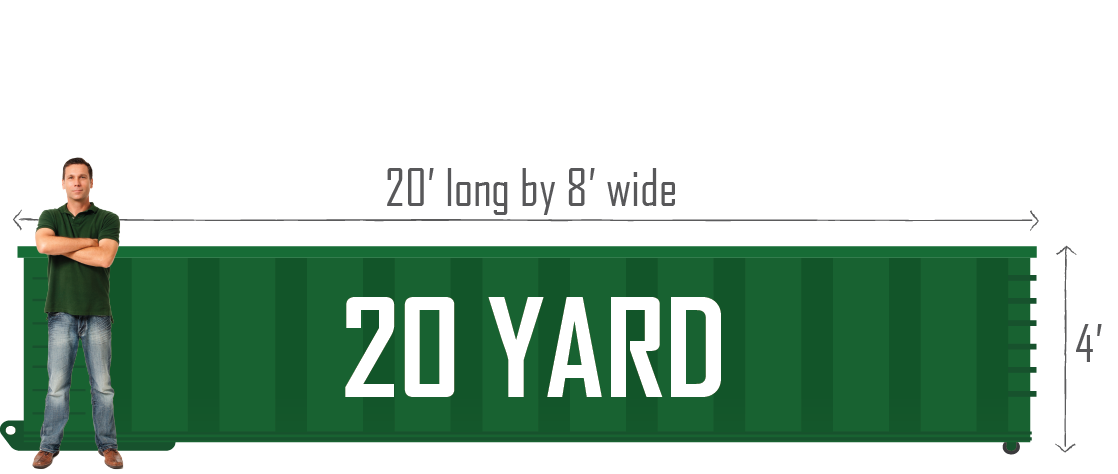 20 yard roll-off dumpsters are the most common choice for medium to large scale home remodeling and construction projects.