Affordable Dumpster Rentals in Omro, WI
When you order your dumpster from Green Bay Dumpster Rental for your Omro project, you'll see our dumpsters are priced lower than the competition. Rent a container for up to 15 days with no additional fees. We don't charge those hidden extra fees and taxes, and our dumpster rates include a high tonnage cap. Get the best waste management for your home or business!

Our roll off dumpsters can be used for your home, meaning yard debris and brush are not a problem. You can order any size dumpster for whatever commercial or residential project you have, and with our high ton caps, the cost of your construction project will be less.
Dumpster Rentals for Concrete and Asphalt
Green Bay Dumpster Rental allows for longer rental periods on dumpsters used for concrete and asphalt disposal. We have 12-yard dumpsters available for dirt and concrete – call us at 920-412-6684 for availability. Dumpster sizes are limited to 12 yard on these containers due to the weight of dirt and/or concrete.
Rent a Dumpster for up to 15 days
If you're moving from your home and need a dumpster, please give us a call and we'll help you pick out the best size for your needs. Rent an affordable dumpster for up to 15 days! We list our dumpster prices online and you can save $20 on any size if you order through our website. We're here to give you a great dumpster price and service.
Omro City Public Works
205 S Webster Ave, Omro, WI 54963
(920)685-7000

Directions to Landfill Winnebago County
Take the County Rd T exit from US-45 N Drive to E County Rd Y/W Sunnyview Rd in Oshkosh
Waushara County Parks and Solid Waste
N2402 South Townline Road, Wautoma, WI 54982
Open Monday-Thursday, 9:00a.m. – 2:00p.m.
920-787-7037
Accepted items include:
Desktop computers, computer peripheral (keyboards, mice, hard drives, scanners)
Computer monitor ($2.00 fee), Laptop computers ($2.00 fee)
Desktop printers
DVD players, VCRs, DVRs, other video players and their remote controls
Fax machines
Televisions (7-32" $3.00 fee, 33" or more $5.00 fee)
Directions from Waushara County Parks Department, South Townline Road, Wautoma, WI 54982:
Head north on S Townline Rd toward E Division St
Turn right at the 1st cross street onto E Division St
Turn right onto WI-21 E/WI-73 S Continue to follow WI -21 E
Turn right onto Spruce State Route
Turn left onto W Main St
Turn right onto S Webster Ave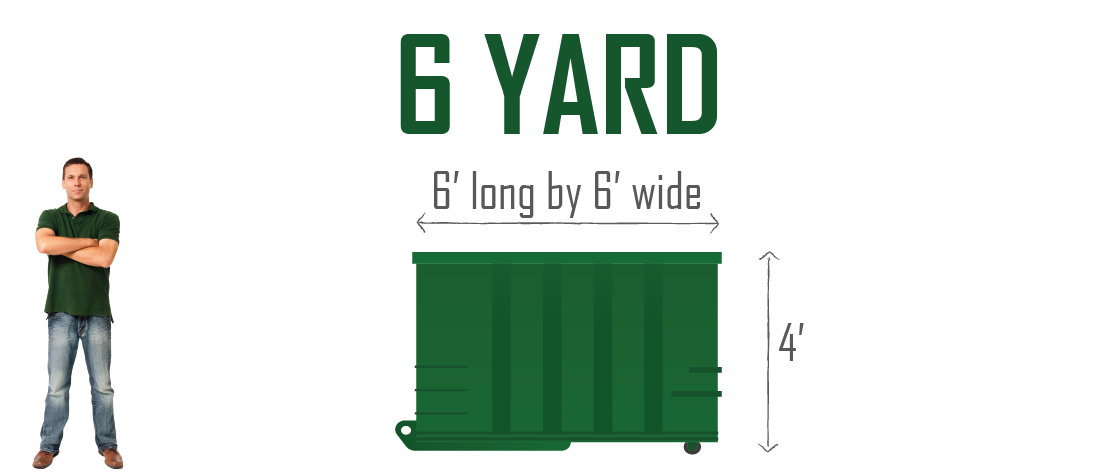 6 yard roll-off dumpsters are ideal for small-scale home cleaning projects. These will fit in narrow driveways and most alleys.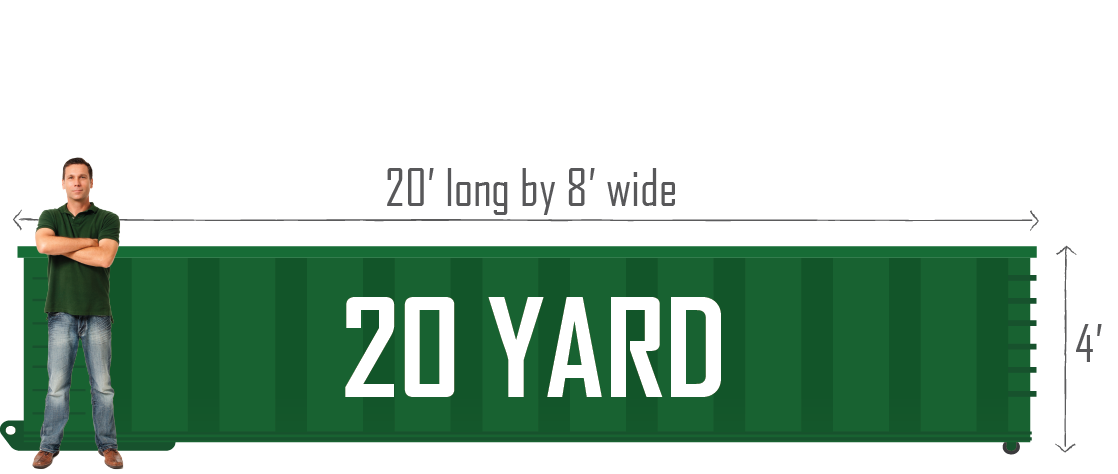 20 yard roll-off dumpsters are the most common choice for medium to large scale home remodeling and construction projects.