Dumpster Rentals in Kewaunee, WI
Can I throw a mattress in a dumpster?
You can throw a mattress in a dumpster, though it does depend on the size of the mattress and the quantity. Make sure they are placed on the bottom of the dumpster so that you can put your remaining items on the top to level it out.
Can chemicals be disposed of in a dumpster?
As a general rule, no liquids / chemicals of any kind can be put in the dumpster. For instance, paint, motor oil, and gasoline cannot be put into our dumpsters. Check out our whole list of restricted items in our "how it works" section.
Can I put furniture inside of a dumpster?
Yes, you can put furniture into the dumpster. It should be broken down and placed into the dumpster so that it is not sticking out above the walls. Items need to be level with the top of the sides in order for it to be hauled away.
Can I put a washer and dryer into a dumpster?
Unfortunately, you cannot put a washer and dryer inside of the dumpster. We do offer a list of what is allowed and what is not allowed to go into our dumpsters. Please visit the "how it works" tab on our home page. Electronics are banned from the landfills as well.
Interested in getting a dumpster rental for your Kewaunee project? Order online today and save $20.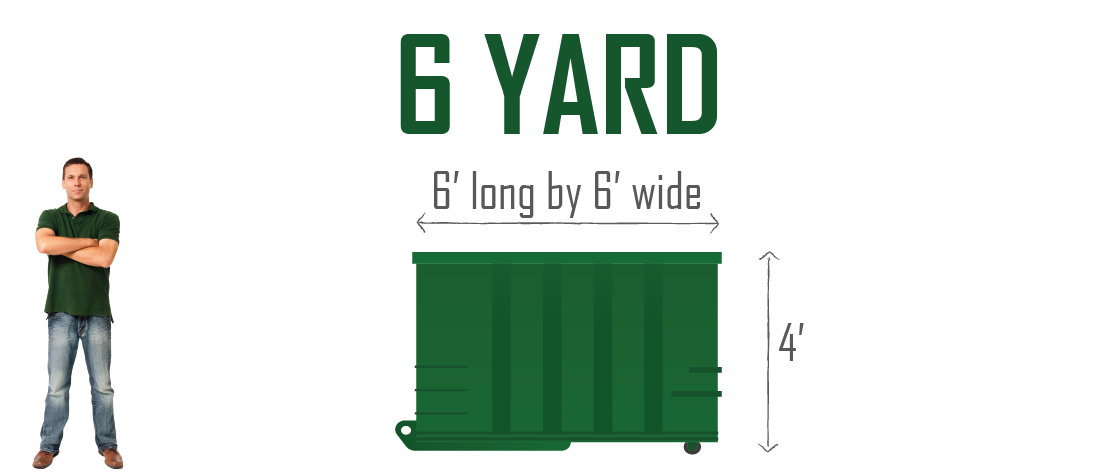 6 yard roll-off dumpsters are ideal for small-scale home cleaning projects. These will fit in narrow driveways and most alleys.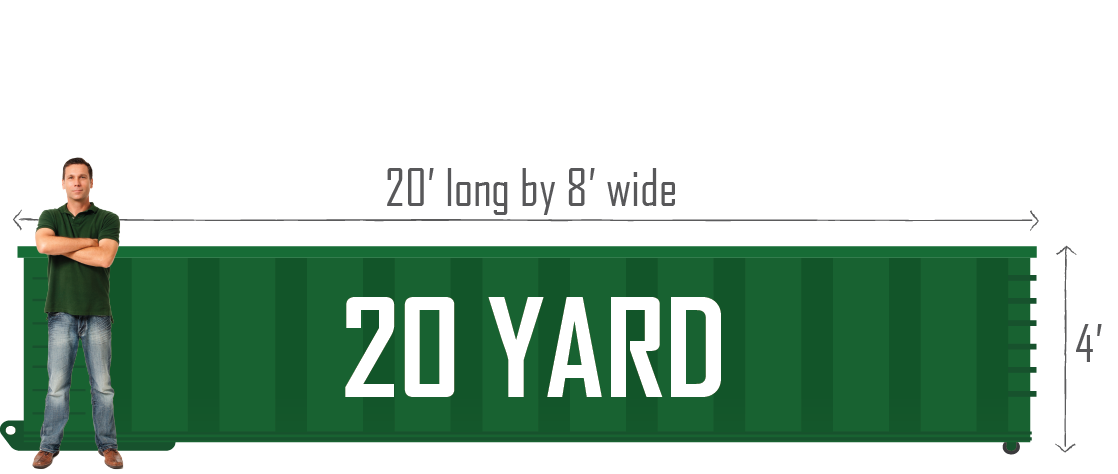 20 yard roll-off dumpsters are the most common choice for medium to large scale home remodeling and construction projects.