Dumpster Rentals in Algoma, WI
Get Affordable Dumpsters for Your Algoma Renovation
The cost of dumpsters can be expensive, which is why Green Bay Dumpster Rental makes sure to keep our rates low. Our flat-rate pricing means that delivery, removal, tonnage cap, and up to 15-day rental time are included in the price.
We offer affordable dumpster rentals for your Algoma, WI residential or commercial project. If you are moving to a new place, you may want to rent a roll-off dumpster to get rid of trash and debris. We have multiple sizes of dumpsters available for your remodeling or construction project to help all your waste management needs.
Order a dumpster online today and save $20!
What Size Dumpster Do You Need?
The size of your dumpster depends on the size of the project – if you have a residential project, like a home renovation, your dumpster rental will likely be on the smaller side. If you have a commercial construction job, the dumpster size you pick will need to be larger. No matter what size you need, Green Bay Dumpster Rental has you covered!
Choose the best size for your particular project and we'll drop off a dumpster at the location of your choosing. Green Bay Dumpster Rental is the most cost-effective roll off rental service in the Algoma area. You can rent a dumpster for up to 15 days for your residential or commercial project without any additional fees. Call us today at 920-412-6684, or order your dumpster online to save an extra $20.
Can You Rent Dumpsters for Concrete or Roofing Shingles?
Dirt, concrete, or asphalt can be loaded into your roll-off dumpsters, but only in limited amounts. If you wish to recycle these heavy materials you'll need to contact us for special rates. A 12-yard dumpster is the largest dumpster size that we can offer for these materials. Dumpster rentals for roofing shingles have high tonnage caps, and you can order a roll-off dumpster for your shingles online at an affordable price. With a roll-off dumpster, you'll be able to utilize the gate on the back of the container to easily wheel in your shingle tear-off job into the dumpster.
Have questions about how much concrete or roofing shingles are allowed in our dumpsters? We have your answers!
Rent a Dumpster For Up to 15 Days in Algoma, WI
We offer affordable dumpster prices so you can rent a dumpster instead of making multiple trips to the local dump. Rent your dumpster for just 1 day or for up to 15 days, and we have many sizes available for your home or your commercial project. We have longer rental periods at no extra charge and a high ton cap that will eliminate additional unnecessary expenses.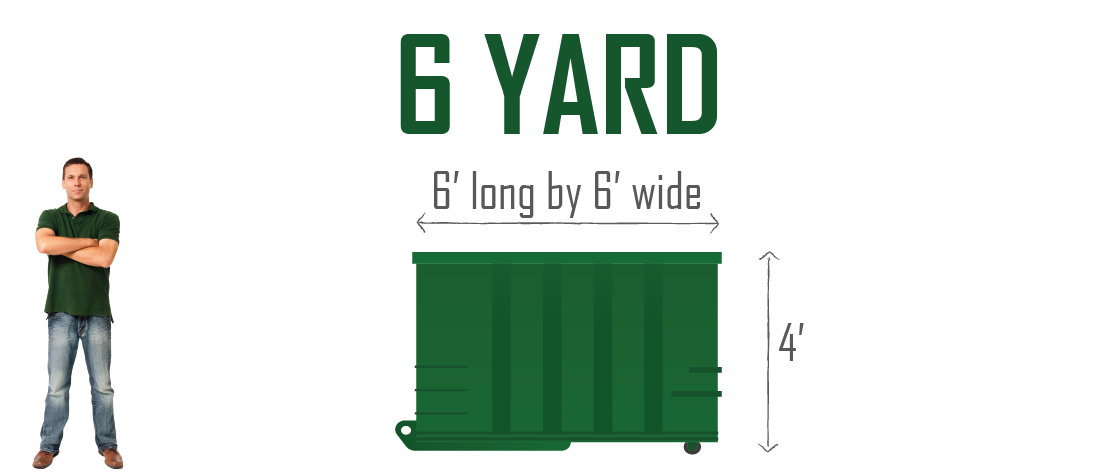 6 yard roll-off dumpsters are ideal for small-scale home cleaning projects. These will fit in narrow driveways and most alleys.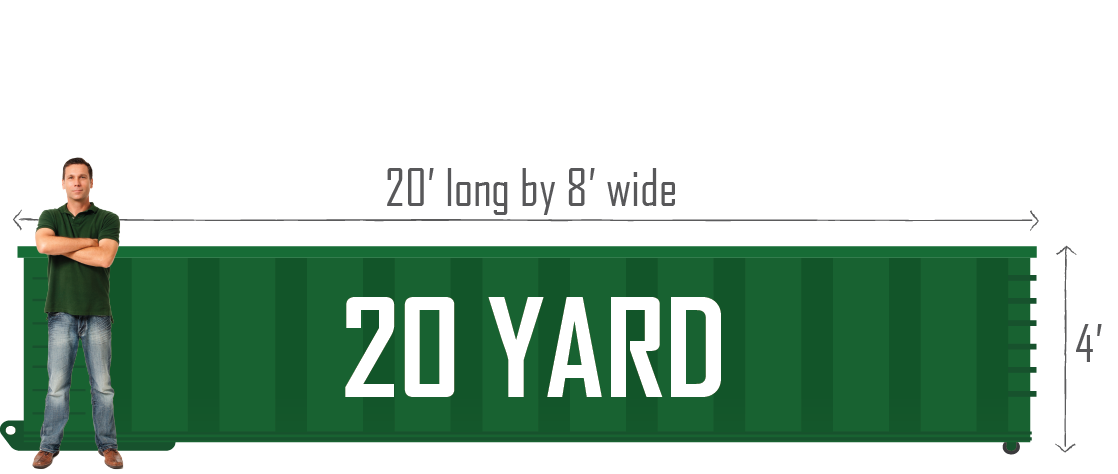 20 yard roll-off dumpsters are the most common choice for medium to large scale home remodeling and construction projects.